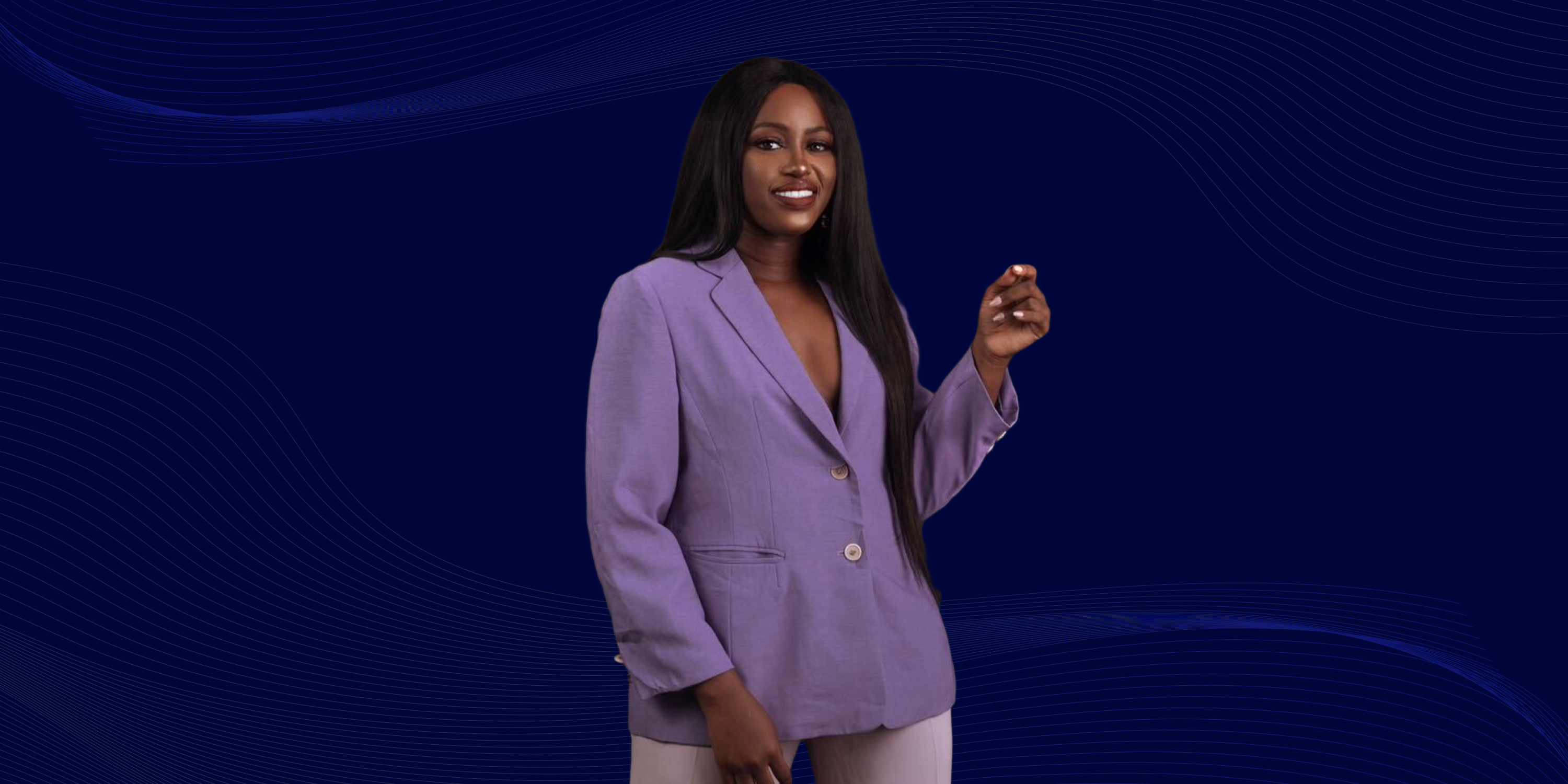 Inside Busha: Life As a Community Manager
Oyindamola Shobande is a Community Manager at Busha. Today, we spoke about her curious transition from Microbiology to tech, her typical work day, and how she excelled in getting awarded the Marketing "Busha Employee of the Year".
Boluwatife Akande: Hi, Oyinda. So to start with, may I ask, as a child, what did you want to be when you grew up?
Oyindamola Shobande: Believe it or not, I wanted to be a president as a child. But then, I found myself studying Microbiology at university, which I think was because my mum wanted me to be a doctor.
Boluwatife: Microbiology to tech, how did that happen for you?
Oyindamola: Before working in Busha, I worked at an advertising agency. Also, I had worked with an edu-tech company, handling their social media, website and marketing. My previous work experience and common knowledge helped.
I later realised that I loved marketing, social media, etc. So I did some courses online in digital marketing, social media marketing and content marketing, familiarising myself with the industry and upskilling generally.
Boluwatife: What motivated your decisive move to tech?
Oyindamola: So you know how everybody has been about "tech". At first, I thought tech was just about coding or being a full-stack developer. But then I realised you don't need these skills to be in tech. For example, tech needs community managers to understand who they are coding for. That pushed me to know there's something I can do in the tech space.
And with Busha, I've been a fan since they launched in 2019. I've always seen the company as a place I'd love to work at. I've always liked their products, as I already had an account with Busha. At the time Busha was hiring, I'd recently quit my job. The opportunity came, I took it, and here we are!
Boluwatife: So, what's your typical day as a Community Manager at Busha like?
Oyindamola: A typical day starts with my Team Lead and I in a quick huddle over Slack, going over what was achieved the day before and what we intend to accomplish for the day. Afterwards, I go through our social media pages to check for any sentiments (negative or positive). This influences the tone of the day. And it's closely followed by checking through messages and comments on the various platforms (often done hourly).
Suppose there's any campaign running at the time; I follow up with managing partnering influencers and our in-house designers to ensure things are going smoothly. I also do regular check-ins with my colleagues and our community groups (Telegram and Facebook). Every day, I do some competitive research to see what our competitors are doing and how we can improve our brand.
Boluwatife: Recently, you won the Marketing "Busha Employee of the Year". How did that feel, and what would you advise anyone striving for something similar?
Oyindamola: It felt good because I knew I had put in the work. I pride myself that if anyone needs any information concerning my department, I'm the first person to come to mind. My advice is to be everywhere. Don't limit yourself to just your job description. Remember that although you have a particular role, you're also part of a team, part of the brand story as a whole.
Boluwatife: How would you advise anyone looking to transition into tech?
Oyindamola: First, make sure you love whatever you want to transition into. Don't transition just because everybody else is.
Also, start taking courses online because you will need some knowledge or experience to get employed. Courses like social media and copywriting are a great start because marketing is broad. You can be a community manager, a social media manager, a digital marketer, a brand manager, etc. You need to know what exactly you want to do.
But if you have enough funds, I'd say get a master's degree in maybe marketing, or marketing and advertising, PR and digital communications or apply for the CIM (Certificate in Marketing) professional course.
Boluwatife: One mistake often made is believing a product is so good and could sell itself. How important would you say marketing is?
Oyindamola: Marketing is the core of every business because the onus is on us to push the brand and create brand awareness. It's why we push products that facilitate daily living, such as Busha Commerce which allows vendors and freelancers to receive payments globally.
For example, this year, we're focusing mainly on our brand story: "Live More With Crypto". Particularly because, for Busha, we're looking to launch new products, expand our reach and launch in Kenya later this year. We're already in the Top 5 and would reach the Top 3. We're definitely working towards that.
Join the newsletter to receive the latest updates in your inbox.