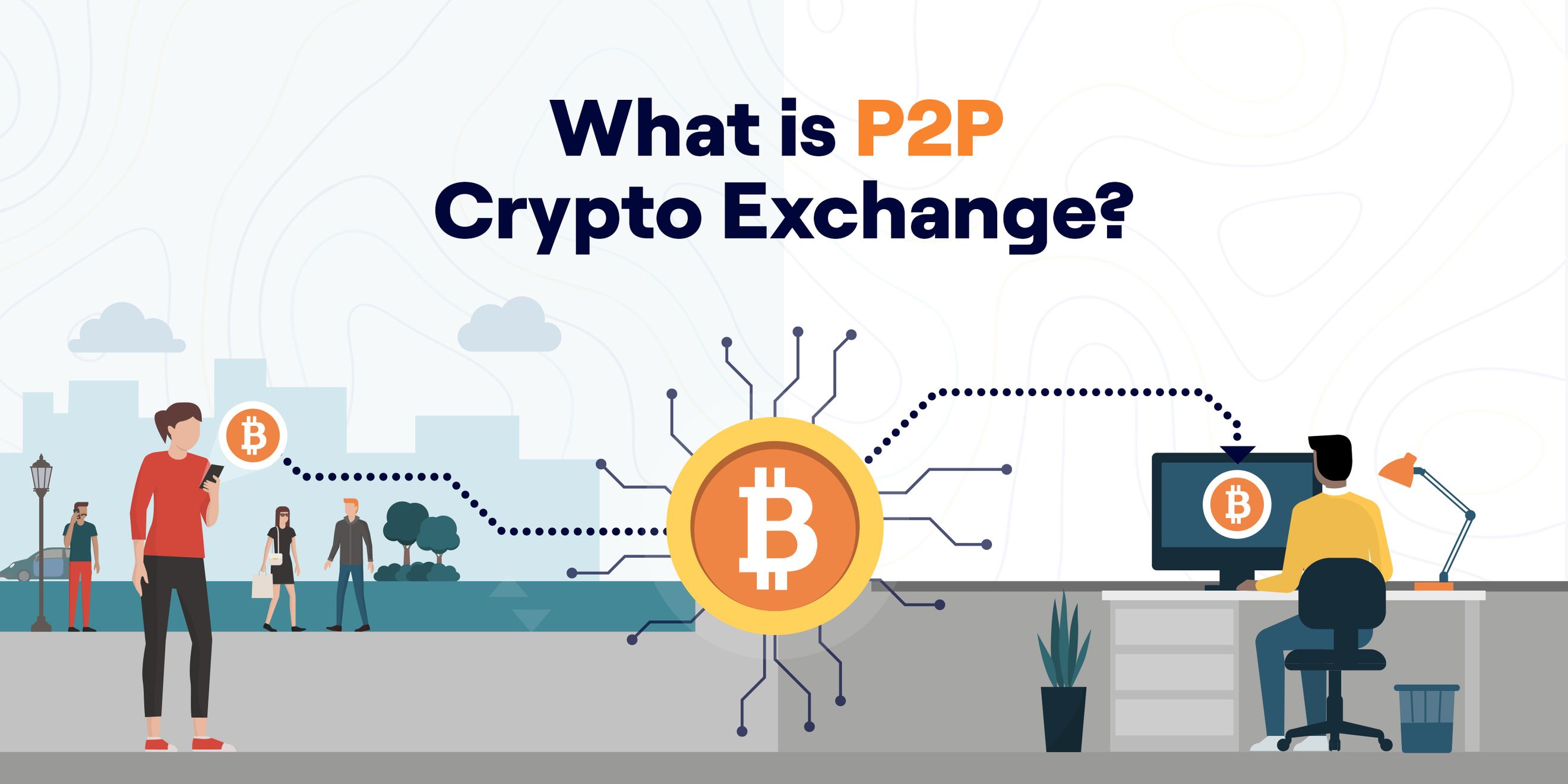 What is P2P Crypto Exchange?
Peer-to-peer exchange, often known as p2p crypto exchange, is a software-based platform that allows traders in the cryptocurrency market to transact directly with one another by eliminating the appearance of a third party. While this has improved the levels of security and the speed of virtual transactions, it has also made the transactions more unrestrained by removing the risk associated with a middleman/intermediary.
Direct communication between users of a p2p crypto exchange speeds up and lowers expenses. Speed because neither party needs to wait for the other's approval before proceeding with the transaction or exchanging the cryptocurrency in question and the best part is that because there are no longer any intermediaries, costs are decreased.

Hmmm very interesting, I must say.
How does P2P Crypto Exchange Work?
P2P cryptocurrency exchanges function as a kind of intermediary between buyers and sellers, much like other online markets like Facebook Marketplace or Craigslist. Similar to this, buyers and sellers can browse through adverts and post their own cryptocurrency exchanges and trade.
What differentiates P2P crypto exchanges from these marketplaces is the extra level of security put in place via a rating and feedback system, this allows the traders to view the reputation and track record of whoever it is they want to trade with before entering into a trade with them.
P2P (peer-to-peer) cryptocurrency exchange opens for authenticated sellers and buyers to manage hassle-free asset trading. In order to merge buyers with selective sellers, the highest line match engines are utilized. To manage trading requirements, a seller or a buyer might have more characteristics that he or she looks forward to from the peer.
The idea to create a P2P platform was born out of shortcomings in the regular crypto exchange such as the high charges that come with intermediaries. In the P2P platform, all these shortcomings have been eliminated and the transactions are as simple as ABC. For the duration of the transaction, the cryptocurrency is frozen on a special "escrow" account and in case of any illegal activity of the buyer or seller, the other user may refuse to carry out the exchange. Then the service specialists can check the details of the financial transaction and make a decision in favor of one of the parties.
What's the difference between Regular and P2P Crypto Exchange?
An order book is used by the regular crypto exchange to match, sell, and buy amongst users, but this is not the case on P2P crypto platforms, as neither the buyer nor the seller is aware of who the other party is, and as a result, it provides each user with a certain level of privacy protection and anonymity. Unlike regular crypto exchanges, P2P exchanges do not collect user data and so both parties can maintain their privacy. Exchangers operating in P2P mode don't charge extra commission for the transaction as opposed to trading on regular crypto exchanges. Also, there is no set price on P2P exchanges hence the buyer can find the most competitive price.
Advantages of P2P Crypto Exchange
Reduces cost - since there is no middleman involved, there would be no extra fees and hence the cost is reduced.
You have full control over your trade, you set your own rates and you also choose who you want to trade with.
There are several payment methods on P2P crypto exchanges and they are all very flexible, you can use your local fiat, cards, bank transfers or even PayPal.
Security - the transactions are completely secure because both parties do not give their private keys to a third party during transactions, hence hackers will be unable to steal their funds.
Disadvantages of P2P Crypto Exchange
P2P crypto exchanges offer lower liquidity, hence the types of digital assets that can be traded are limited.

The trades on P2P crypto exchanges take slightly longer to complete due to the fact that both parties need to confirm. For persons looking to trade quickly, this sometimes poses a challenge.

Join the newsletter to receive the latest updates in your inbox.