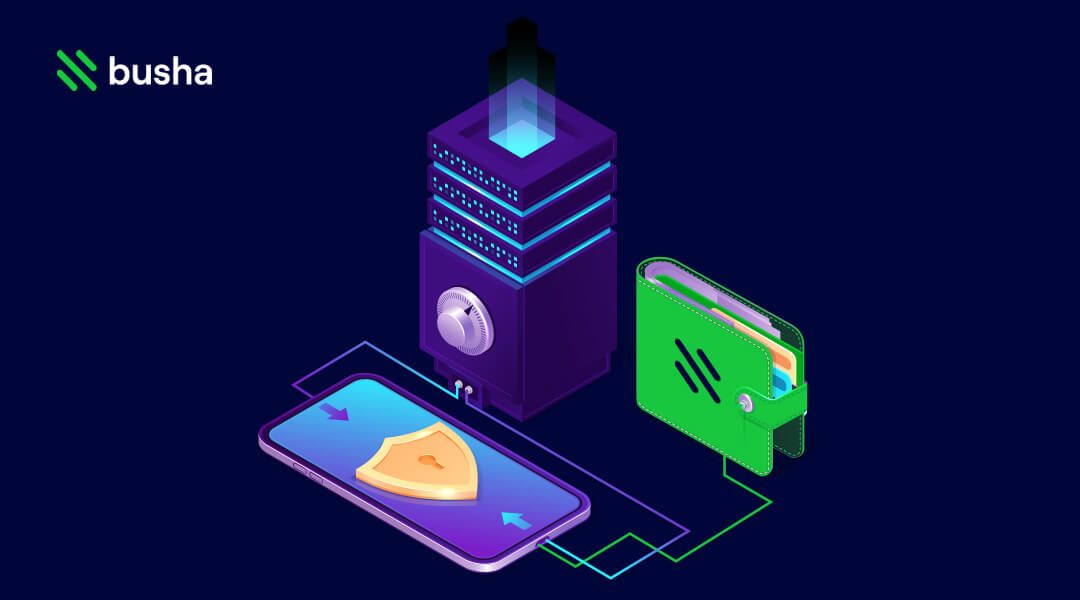 4 Simple Things Your Busha Wallet Can Do
If you're reading this, it means that you have either decided to download and get started using the Busha app or you're still speculating and giving thoughts as to why you need this cool indigenous green-themed app, accessible 24/7 to trade cryptocurrencies.
What if that wasn't all we had in store for you? What if there was more to your Busha wallet than meets the eye? This article highlights some super sidekicks supporting our main role play as a crypto exchange.
Trading Cryptocurrency - The Batman: As much as Batman loves Gotham city, Busha loves Africa even more. Our journey as a Pan-African exchange gave rise to creating an app that is not only seamless to use and navigate but also shares, teaches, and spreads information to parts of the African community where the gospel of crypto has never been preached.
With your Busha wallet, You can easily buy, sell, receive, send and exchange cryptocurrencies such as Bitcoin, Ethereum, Solana, Tether, Ape, Tron, XRP, and many other coins.
Save and Earn - Here's Robin!: Busha Yield is good opportunity to introduce yourself to the amazing process of earning stable interest while saving using cryptocurrencies.
Your Busha wallet comes loaded with two unique digital assets - Tether (USDT) and USD Coin (USDC), aka stablecoins, which have been tested and trusted by investors to beat local currency inflation and crypto market volatility.
By subscribing to the Yield feature on your Buhsa wallet, users can save in any of these two coins and receive up to 7.5% annual interest spread across one year. To make things even more fun, users receive daily interests, are free to unsubscribe at any time without charges, create separate savings plans, and, most importantly, enjoy 24/7 security of their savings.
Recurring Buy - The Catwoman: She might seem like your dollar-cost average, which is exactly what she is. Recurring buy on the Busha wallet is a smart strategy that assists users in making automated coin buys based on their selected frequency rather than speculating market price movement.
Setting up automated recurring buy is a way to keep your nine lives in check, rather than jump off at every bear or bull movement.
Busha Spend is Alfred Pennyworth. Or dare we say, Superman: This product offers you the easiest way to spend your crypto. All while asking for nothing in return and even offering you rewards for spending.
With Busha Spend, you can purchase airtime, data, and shopping vouchers from stores like, Spar, Jumia, Shoprite and as far as restaurants directly from your crypto wallet. You also earn cash back rewards on every transaction done. How cool is that?!
With more features and products soon to be released, there's no better time than now to download the Busha app and get started on our unique offerings.

Join the newsletter to receive the latest updates in your inbox.