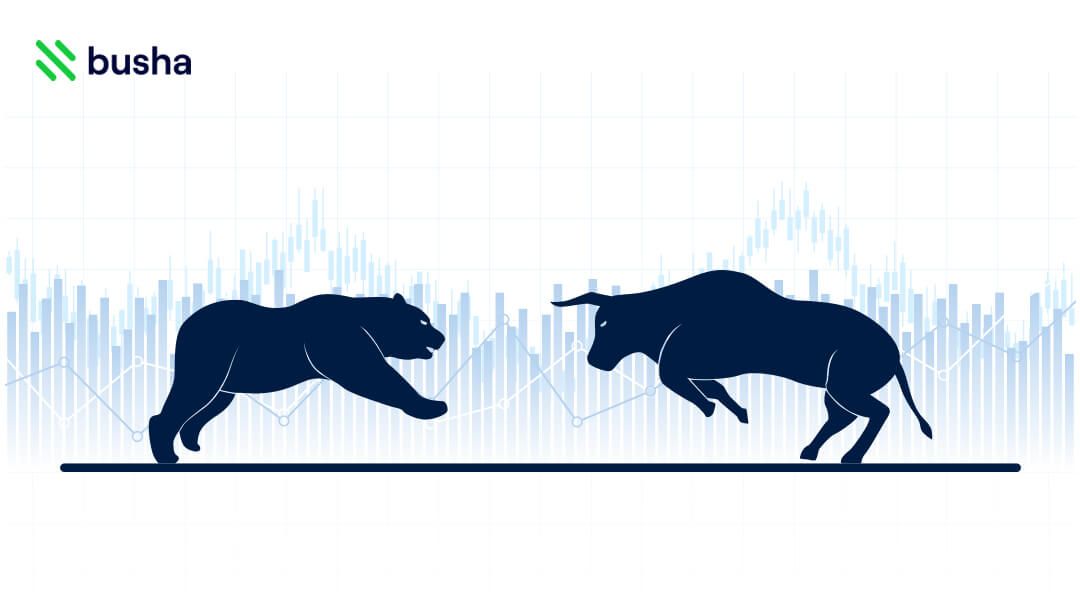 With 30 days of fast-paced business moves, asset trading, market influx, high liquidity, technological advancement, acquisitions, and most importantly for us within the crypto community, pumps and dumps.
We've done our homework, and here's a quick recap of what went down, could go on, and potentially follow us into May.
Another Bitcoin Country
The Central Africa Republic joined El Salvador in becoming the 2nd nation on earth to make Bitcoin a legal tender. Remember one of the qualities that makes cash a more liquid asset than cryptocurrency is its ability to be accepted by many and the purchasing power for everyday goods/services.
Closing the last week of April, CAR lawmakers unanimously voted for cryptocurrencies to be legalized within its borders and Bitcoin to be adopted as a legal tender alongside the CFA franc.
Who's next… Nigeria, China, The US? Tick, tock….
A Universe called Elon
From electric automobiles to space travel and fondly caught retweeting whatever he really likes, Tesla and SpaceX  CEO, Elon Musk finally signed the $44 billion papers giving him ownership of the world's biggest microblogging social platform, Twitter.
With hints to including an edit button (an option that allows users to change/delete an original tweet made by them for errors or personal reasons) to an offer of becoming a major shareholder at Twitter Inc, Elon set one of the highest company buyouts of all time after criticizing his new purchase of for not living up to "Free speech".
Having a whopping 396.5 million+ users surely poses an uncertain future for Twitter as employees within the company fear the buyout may lead to bigger opportunities or challenges.
Why does this matter to the crypto community you're wondering? Asides the fact that the Dogecoin King, Elon is very fond of cryptocurrencies, Twitter remains one of the biggest social spaces/networks that allow users to be paid or tipped using their wallet address,as well as connecting millions of NFT artists, collectors, and display their ownership.
NFTs: The Good, The Bad, and The Phishing scams
Although the emerging ecosystem of NFT marketplaces has received a great spotlight for creating tremendous wealth streams for everyday people, the same can be said when it comes to taking back from the people.
The months of March, up until April were riddled with scams, phishing attacks, and sales of null NFT projects. Emails, airdrops, and social media hypes were created by hackers targeted at NFT, and crypto holders. Those who clicked these malware links granted the user access to these hackers.
Popular NFT project and global leader, Bored Apes (created by Yuga labs) was a target in the closing week of April as hackers broadcasted a site asking visitors to claim up to 10 Bull and Ape NFTs (each cost over $100,000). The malicious site then goes ahead to ask users to connect their wallets or enter their password/recovery phrase.

For newbies and enthusiasts, staying away from malicious or fraudulent websites, emails, or push notifications are a solid start to securing your newfound investments. For veterans, calling out and ensuring these hackers are reported and, sites taken down is the priority.
In other news…
Over 33.4 million Nigerians own and trade cryptocurrencies despite CBN's partial ban. The increased toll, according to The Punchng, can be traced to enormous Naira devaluation and the need for individuals to diversify their income/investment stream.
Bitcoin's dominance as the top crypto asset remains unchanged even after its decrease from $46,300 to $38,481 between the 1st of April and the 1st of May. (source: Cointelegraph)
Italian luxury brand, Gucci is set to start accepting crypto in some retail stores across the United States.
More brands, companies, and ventures have begun their Web3 journey, metaverse moves, and acceptance of DeFi applications.
Click here to subscribe to our easy read newsletter; for updates, news and trends across the emerging crypto economy.
Join the newsletter to receive the latest updates in your inbox.