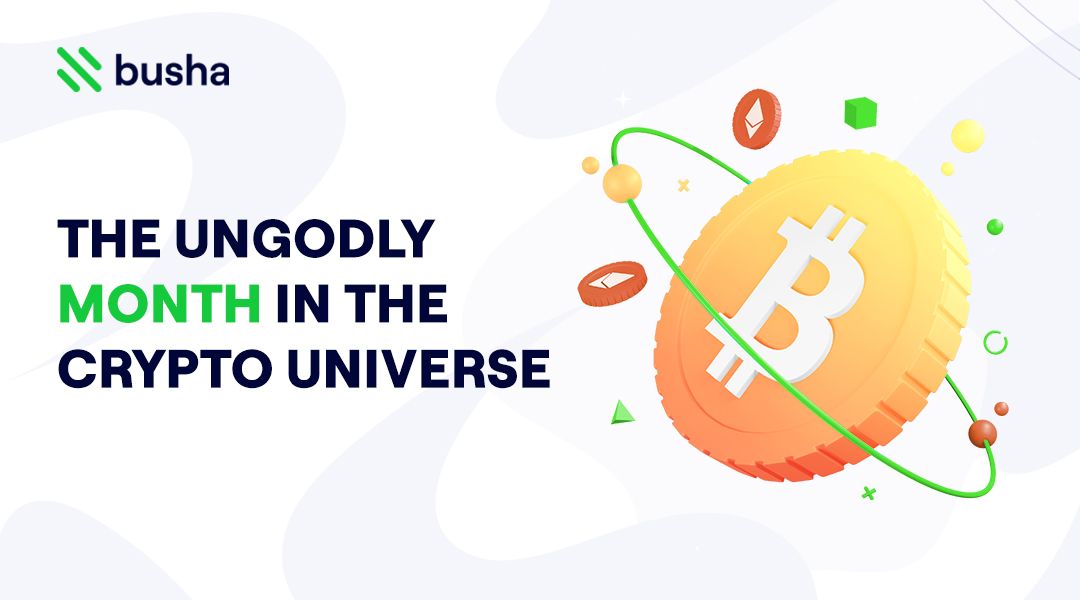 SEPTEMBER - The Ungodly month in the crypto universe
September brings every nostalgia that comes with the holiday. Inadvertently, September is the international day of peace as it is celebrated to mark the day Hitler attacked Poland and started World War II. This celebration means it's a significant month for the corporate government, but it also means a grand month in the crypto universe. For better emphasis, we'll be using Bitcoin as an example of the frivolities that occur in the crypto universe. This is because Bitcoin is often referred to as the store value for all types of cryptocurrency.
Fun fact: Most people use blue toothbrushes instead of red; just confirm. Just a little distraction from the fact that over the past five years, bitcoin has consistently experienced an average drop price of 10% in the month of September. I studied the statista bitcoin chart from August-September of 2018-2022. This helped to draw similarities in the somewhat regular festive drop in bitcoin price in this period. The acclaimed fall shows a pattern that investors need to be wary of and the probable steps needed to be taken. The table below shows the numbers.
Source: Statista
N/B: other analysis shows that June/July holds the highest average peak price among every other month of the year.
Bitcoin has been underperforming against the number 2 coin, Ether. This is because Ethereum took a massive lift from the major recent software update it's undergoing to make it more efficient and faster. A comprehensive look at the chart will show an obvious further Bitcoin underperformance in the coming months.
What is the best trading option in the coming months?
Analysts have argued that investors tend to exit their market position after the summer break and tend to play on the defensive. An example of this is the Busha Yield which helps investors to play defensive and save up their investment in a lock, and any fall in the price won't have any significant effect on their money. This period brings a lot of uncertainty, and for veteran Bitcoiners, this is always seen as a phase.
So the best advice has always been to HODL out throughout the bear market. It may sound like the hardest thing to do, but records have come to show it always takes a significant break before the year ends, either due to the inflation on bitcoin being reduced or investors pulling in the safety plugs.
The point of this post isn't to instill fear into anyone; just to share insight on what to expect, to save newbie retail traders from excruciating pain.
Be patient and embrace the suck. 😏





Join the newsletter to receive the latest updates in your inbox.