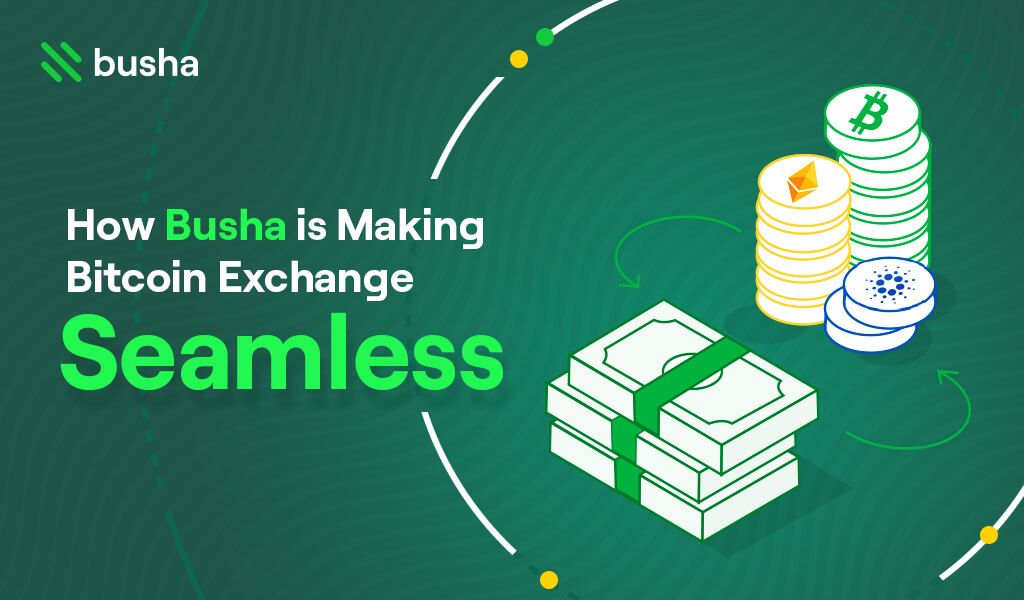 How Busha is Making Bitcoin Exchange Seamless
A Crypto exchange is any service that brings cryptocurrency buyers and sellers in close contact. Exchanges are what make coins/tokens a liquid asset for traders at large scale.
With a proven record of being the most liquid cryptocurrency amongst the 10,000+ in existence, Bitcoin has come very close to competing with cash (everyday local banknotes) in terms of liquidity.
Take Kachi, a carpenter living in Lagos. He would rather be paid N10,000 and buy his everyday needs despite inflation rates and increased costs. Kachi, however, doesn't mind getting paid in bitcoins for his services but wonders how he can make purchases with this asset or exchange it for more money.
The term liquidity translates to how easily with which you can trade something of value for another. Like Kachi, who makes furniture and collects cash in return. Communities, businesses, and individuals around the globe have supported the use of Bitcoin as a liquid asset, similar to everyday cash. Bitcoin exchanges serve as platforms that facilitate seamless transactions between buyers willing to purchase bitcoins at a particular price or value and sellers willing to trade bitcoins already in their possession for other crypto assets or cash at a certain time, amount, or based on requests.
And that's where WE COME IN!
African communities, especially in countries like Nigeria with a large market depth for Bitcoin and other coins, require secure, fast, and convenient access to meet their crypto needs.
Remember Kachi, He just signed up on the Busha App and is ready to make his first Bitcoin purchase and has N33,000 to make this happen.
Looking closer, Busha has helped Kachi immediately bridge the gap between his needs, providing him with endless options to choose from and, most importantly, the security he needs to ensure that his assets are being protected (both cash in hand and bitcoin to be received ). With the use of features like peer-2-peer and cash connect, the opportunities for you to exchange one asset for another suddenly feel like a walk in the park.
As a Nigerian, you can conveniently purchase, sell, and trade BTC on the Busha app. New users get started by easily signing up and verifying their identity to authenticate payments and ensure security on trades, deposits, and withdrawals. Despite the restriction by the CBN to banking for crypto-related entities, our app features an even more secure way of depositing, withdrawing and exchanging your crypto assets with guaranteed privacy. We call it CashConnect.
For already existing users and crypto freaks, our community offers a pool of traders who actively trade. While trades occur between buyers and sellers, Busha safely monitors the trade to ensure all parties are satisfied.
Now the choice is yours. Would you rather be known as Kachi the carpenter or BruceWayne2000, who has a trusted sidekick in Busha?
In case you're worried about transfer fees, user privacy, and assistance to avoid getting stuck, the Busha app has 24/7 live support accessible on both web and mobile versions. We guarantee the user's identity, 2-factor authentication for access, a unique choice of usernames for privacy (in case you'd love to be known as BruceWayne2000), and finally, transaction fees that swing as low as N100.
Join the newsletter to receive the latest updates in your inbox.