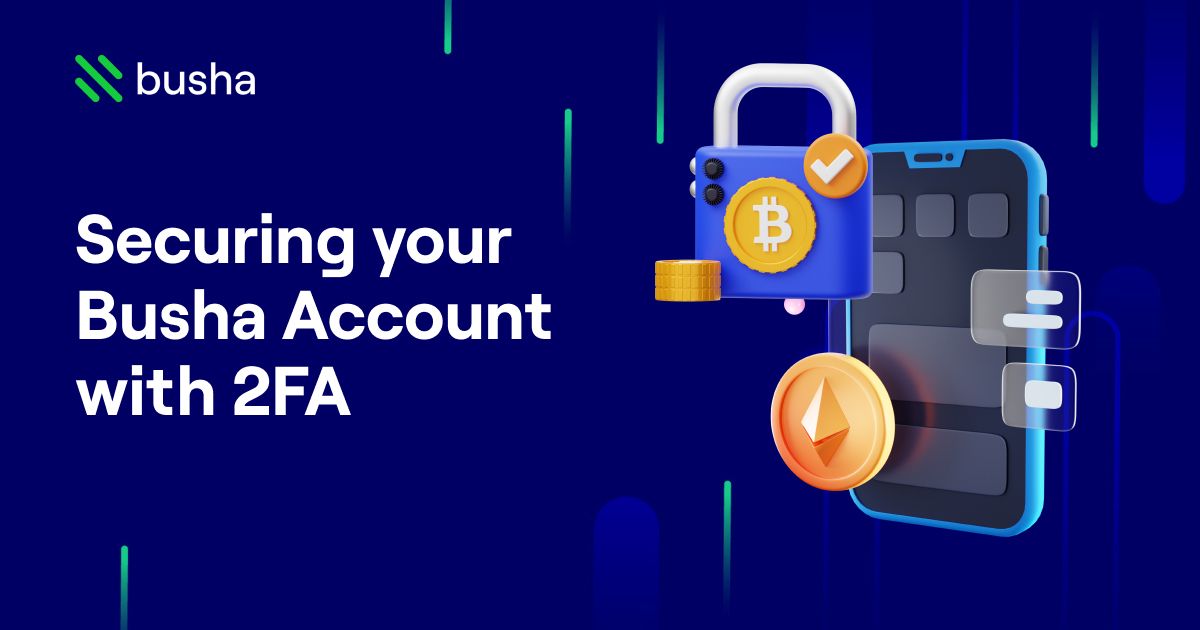 Secure Your Assets with Two-Factor Authentication
Your Security is our Priority.
Imagine this, your Busha account has been compromised because you tapped on a phishing text message, email, or a social media direct message from imposters claiming to be Busha or its employee. 😔 Now you've lost control of your Busha account and transactions are being carried out in your name. Ridiculous right?
Well, these things happen on a daily basis and that's why to protect your funds from unapproved withdrawals, we have made some changes to the Busha app. Two-factor authentication is now required in addition to email verification before you can carry out critical transactions on your account.
What is Two-Factor Authentication (2FA)?

It is a security system that lets users access a service using a combination of two authentication methods. It is usually used to ensure the safety of an online account e.g. email, social media, or crypto wallet; protecting said accounts from being compromised.
This can be in the form of an additional PIN code or a password, a one-time password (OTP), a fingerprint, or other biometric data (Face ID).
Here's why you need 2FA on your Busha app;
Security - Hacking is on the rise, and Busha social media followers / Telegram & Facebook community members are at risk of receiving scam messages containing phishing links from imposters claiming to be Busha or its employees. Combating this is a major reason to activate 2FA on your Busha account, this way you can guarantee that no one has access to your portfolio. And in case of a breach, you can regain control of your account within minutes of it happening and resume using the Busha app easily.

Access monitoring - Helps keep alert at all times on who is gaining access to your Busha app as it will send a notification to you, immediately after login is initiated.
How to Activate 2FA on Your Busha App
1. Update your Busha app on the Google Playstore and App Store to the latest version.
2. Download an authentication app, such as Google Authenticator, Authy, Duo Mobile, etc
3. Open your Busha app, go to settings, under security you should see two-factor authentication. Click and enable.

4. A 6-digit code will be sent to the email linked to your Busha profile, copy and paste it to verify your identity. A second code will be generated for use in linking with the authentication app.

5. Open the authentication app, add a new account (Busha) and paste the code gotten from your Busha app. You will be shown a 6-digit code.

6. On the Busha app, click "continue" & enter the 6-digit code provided on your authenticator app.
Just like that, your account is secure.

For a step-by-step video guide, click here.
Now that your 2FA is all set up, here are some more tips on securing your account, to ensure you do not lose your valuable assets.
Only log into your Busha account either via the app or through our official website www.busha.co
Do not share your OTP / password or 2FA pin with anyone, or input these on any site or links other than the ones stated above.
Before clicking on any link for a giveaway, verify the source. Busha will NEVER ask for your login information to give you a reward.
Our customer support channels are in-app live chat or via email at support@busha.co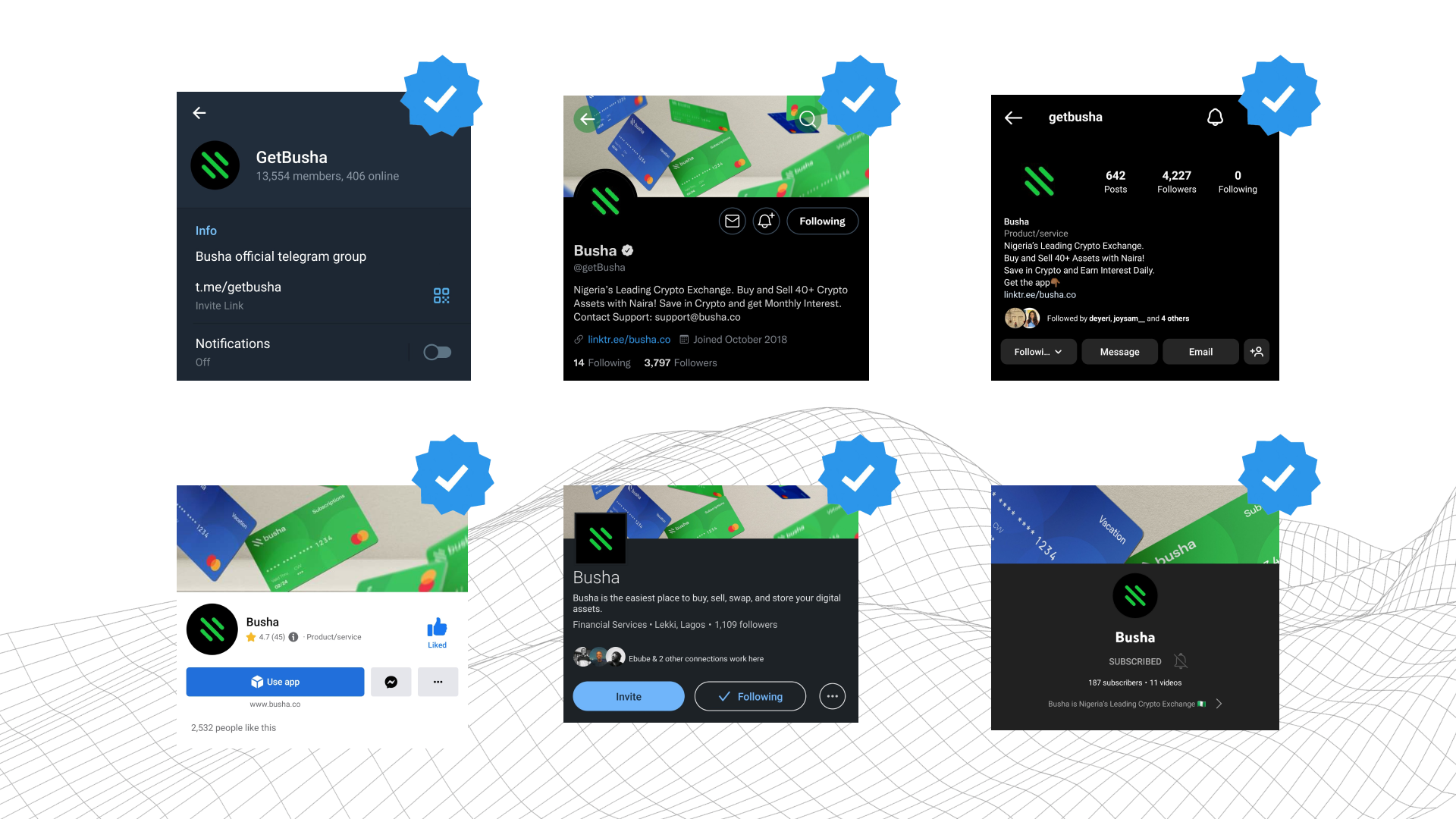 Join the newsletter to receive the latest updates in your inbox.