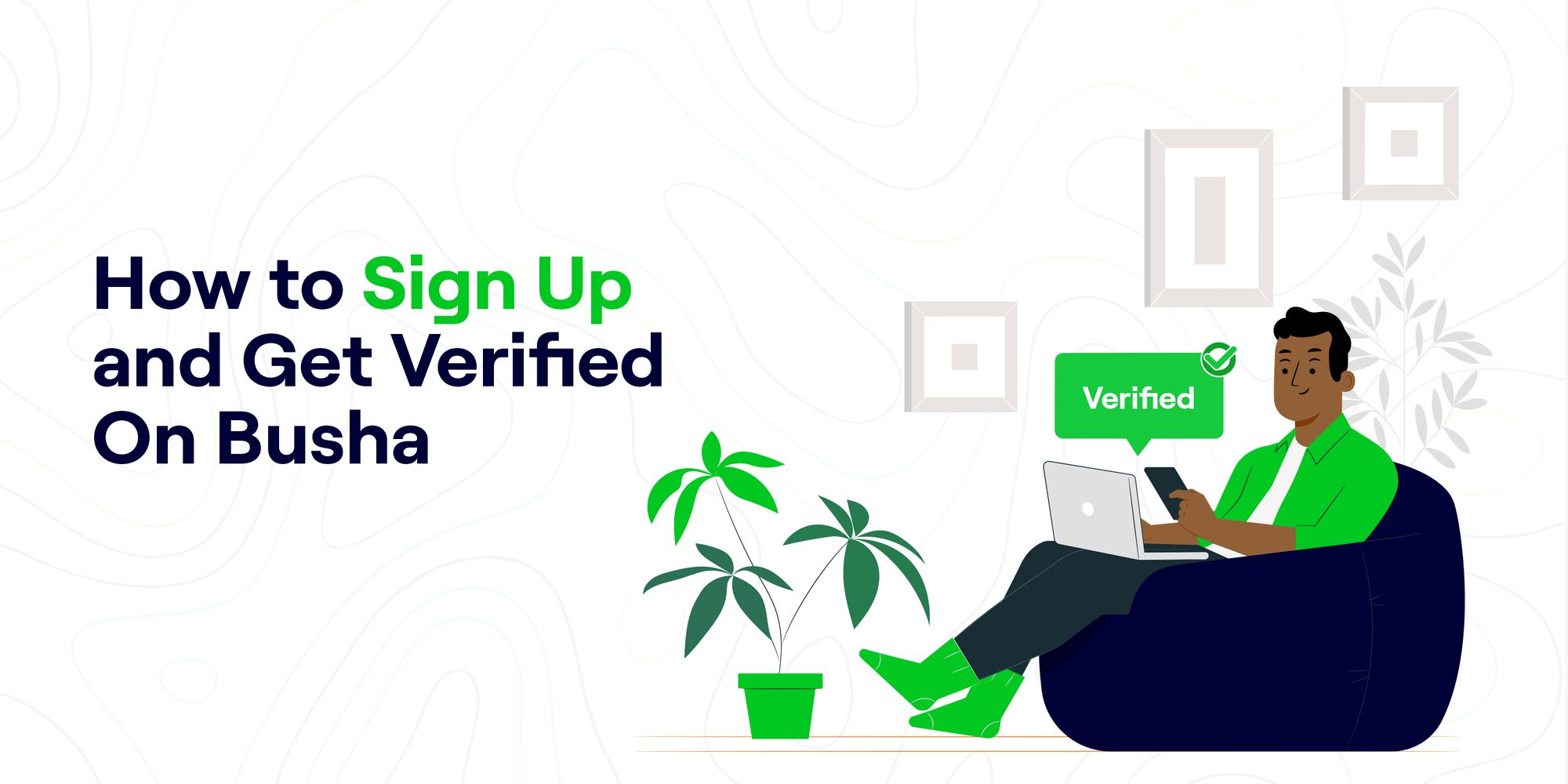 How to Sign Up and Get Verified On Busha
Hi there,
Today, I will show you how to set up your account on Busha and get verified with ease. This is no herculean task at all, believe me. For beginners and experts alike, it's as simple as ABC. So, come along.
How to Set Up a Busha Account
Download and install the busha wallet on Playstore or IOS store (or sign up using the web https://www.busha.co/)

The second step is to open the Busha app and Click Get Started.
3. Once you're in, enter a valid email address (if you have a referral code, kindly tick the "I have a referral code" box at this stage).
4. Then, select your country of residence.
5. If you ticked the "I have a referral code" box, you would be required to enter your referral code at this point.

6. At this point, you'll be required to fill in your name (as stated on your valid ID).
7. Then, choose a username of your choice.
8. Finally, enter a strong and secure password.
8. Click 'Create Account'. And Voila! You're all set up.

How to Verify your Busha Account
The next step is to get verified in order to transact seamlessly on Busha. You'll need to verify on level 2 before you can withdraw. You'll also need to set up a Two-Factor Authentication to withdraw. This serves to protect you, the customer and also the company from any form of fraudulent activity.
Here's how to get this done:
Level 2 Verification
For this level, providing your BVN is the fastest and easiest way to get verified.  Although, other documents like your National ID card, NIN slip, international passport and driver's licence can also be used.
Click Upgrade to Level 2.
Click on Upload proof of Identification.
Upload your BVN or any of the other accepted documents
Level 3 Verification

You will need your Bank Statement or Utility Bill for this level.
Open your app or https://accounts.busha.co (if you are using the web),
Go to Level and Limits,
Click upgrade to Level 3,
Click on either bank statement or utility bill (depending on the document you have),
Upload document (Bank statements must be in PDF version and show transactions not less than three months old),
Submit and wait for verification.
If you have completed these steps successfully, I say congratulations. You're now a fully verified member of the Busha Clan. Welcome onboard🥂
PS - Busha support (in-app) is available 24/7 to assist you with any issue with signing up and verifying.
Join the newsletter to receive the latest updates in your inbox.