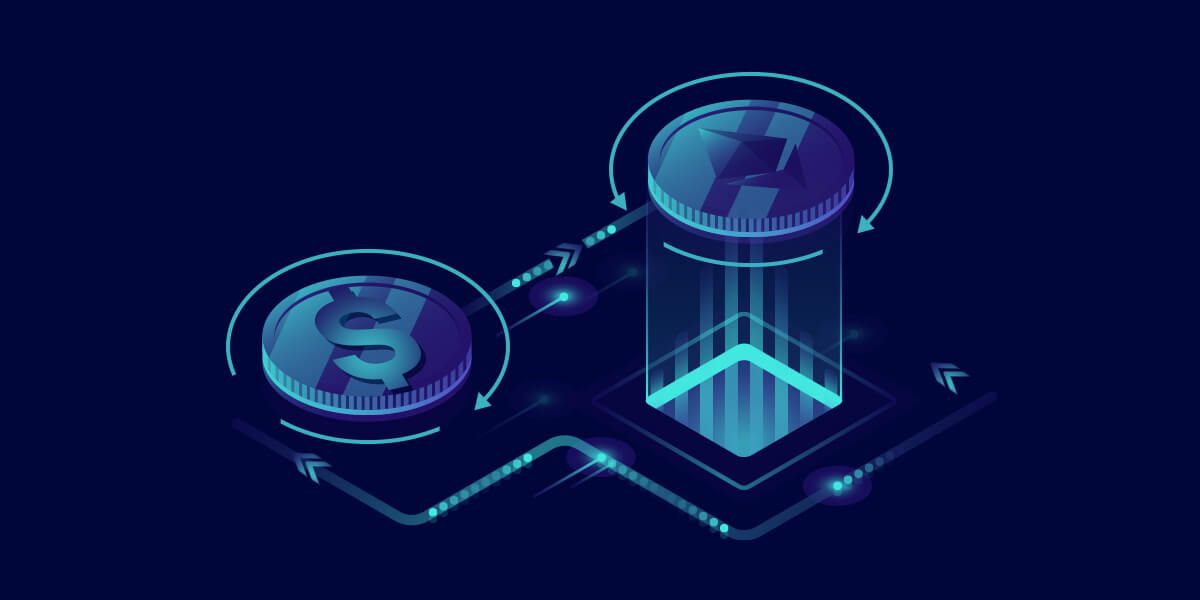 "Njoku has desperately waited for this article since he started trading cryptocurrencies with Busha"
For many days, we've shown, taught, and opened your minds to how you can create, save and earn using cryptocurrencies. Today, we shall be exploring the opposite … How you can spend them.
For digital currencies of the future to fully usurp the finance ecosystem from traditional currencies, they must prove their buying power of everyday needs and wants for users. Without being able to purchase, buy, and enjoy the benefits of crypto, cash/banknotes will always remain in charge with banks and governments dictating who gets what.
Let's dive right into the spending part…
Living in a Bitcoin country
In countries like El Salvador and the Central African Republic where Bitcoin has officially been declared as a legal tender, individuals living within these states are free to purchase everything and anything using bitcoin as a payment method. As far as the list goes from buying a lunch meal to purchasing a house, the new legal tender aims to improve these nations' economies, make them more inclusive, and provide an alternate currency for locals and foreigners as well as businesses.

Travel and Tourism

Since the 2013 boom of Bitcoin, a handful of airlines have accepted the pioneer cryptocurrency as a means of payment for flights across different countries. Whether these payments come in form of an airline gift card purchased using crypto or direct payment using bitcoin payment platforms such as Bitpay.  Examples of airlines and flight booking sites that accept crypto payments include; AirBaltic, Cryptoturismo, Destinia, Delta airline gift card, Mastercard gift card, Norwegian Air, United Air Travel Plan (UATP), Che, and many others.

Online and Offline Retail Stores
One of the first places Njoku has always hoped to spend and shop using crypto is at his favorite stores. Today, over 100 stores organizations, businesses, and stores accept crypto payments. Examples are; Home Depot, Amazon, Tesla, Twitch, Overstock, Paypal, AT&T,  Microsoft, Newegg, Rakuten, and many more. A handful of fast-food restaurants also accept these payments depending on the region and country including Pizza Hut and Burger King in Venezuela, KFC in Canada, Quiznos in Denver airport, and several branches of Subway.
Buying Digital assets and Collectibles
It is no longer news on how millions of bucks are spent on purchasing NFTs, game cards, rare collectibles, and tickets to exclusive events within the metaverse and in reality. Market places such as OpenSea, Rarible, Nonfungible.com, Super Rare, and Foundation offer consumers a variety of options when it comes to collecting digital properties

Remittance
With networks powered by XRP and Solana, global transactions and remittances have taken a whole new shape. One of the biggest use cases for cryptocurrency is sending money overseas to family, friends, and businesses without fear of a long completion time or outrageous charges.

Gift cards
According to an analysis by BusinessDay, the gift card market in Nigeria grew by over 16.7 percent between 2020 - 2021 and is projected to grow into a $1.7billion market by 2022. The rapid growth of gift cards owes deep roots in crypto-related activities. As earlier mentioned above with travel and tourism, many brands, businesses and retailers have created a niche for customers to purchase their products and services without the use of cash as well as get rewarded for their loyalty. This is where gift cards come in as an alternative payment method most of which can be bought using crypto or exchanged.

Other services
Not all purchases using crypto can be justified as "good" expenses. Often widely accepted coins are used to purchase ammunition, make illegal payments on the darknet, gamble and make purchases on adult sites.

It is however worthy to note that both Bitcoin and Ethereum are by far the most widely accepted, used, and easily spent coins in the crypto world. Few other tokens that exist on Ethereum or other blockchains exist there as digital currencies restricted to payments and usage within it. This simply means that such tokens can only be spent or used on the blockchains where they have been created. Think of it as an arcade center where you use unique tokens or cards to access games and services there. Outside that arcade, those tokens are pretty useless except converted back to widely used coins like Bitcoin and Ethereum.

With many cryptocurrencies (both coins and tokens) in circulation created for different purposes on the internet, more products, utilities, and services will be available for holders and crypto enthusiasts to save, spend, vote on decisions, and exchange value from one wealth stream to another.
Join the newsletter to receive the latest updates in your inbox.