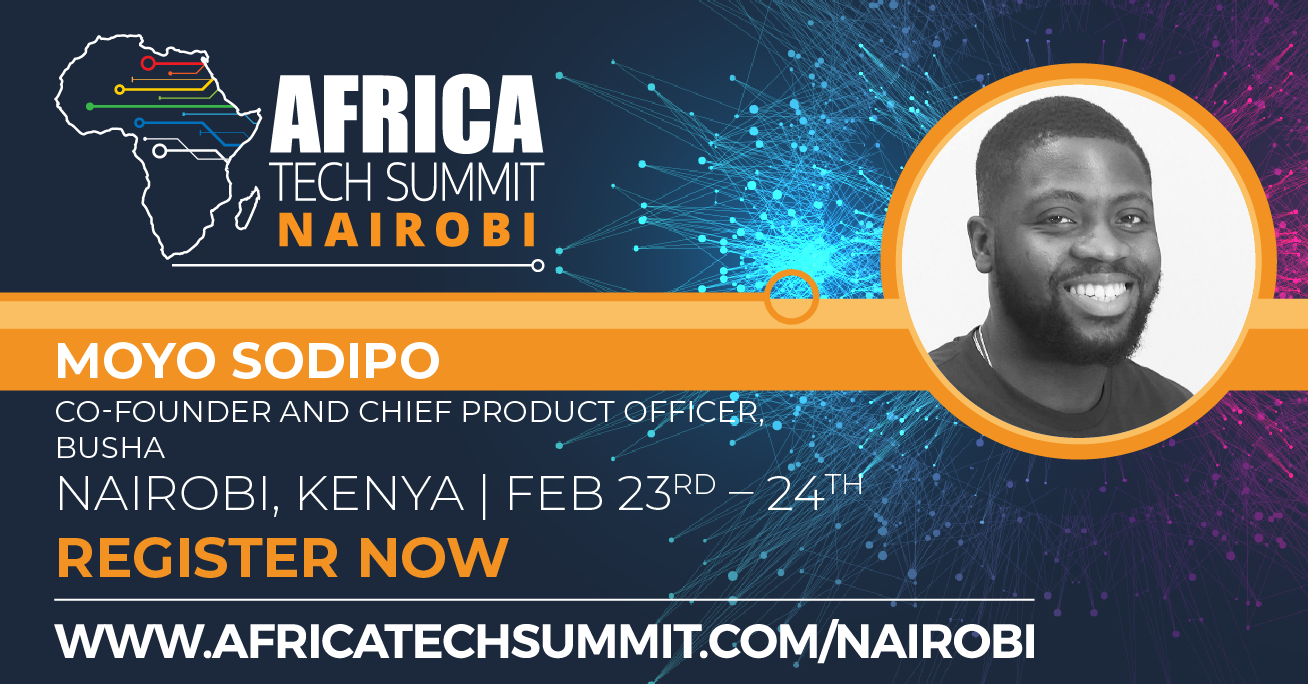 Join Busha at the Africa Tech Summit in Nairobi
Busha is proud to be supporting the Africa Tech Summit happening Feb 23-24 in Nairobi.
"The Summit connects tech leaders from the African ecosystem and international players under one roof. Network with key stakeholders including tech corporates, mobile operators, fintechs, DeFi & crypto ventures, investors, leading start-ups, regulators and industry stakeholders driving business and investment forward."
Busha will be welcoming guests at our pavilion at the event at Sarit Centre, Nairobi. Feel free to visit us to sign up towards our launch in Kenya, explore open career opportunities, pick up a piece of merch, learn about our products or just to say hi!
Our Co-founder and Chief Product Officer, Moyo Sodipo, will also be on a panel to discuss crypto topics that are pertinent to Africa as the industry developed.
Follow us across our social channels for real-time updates and pictures.
Join the newsletter to receive the latest updates in your inbox.