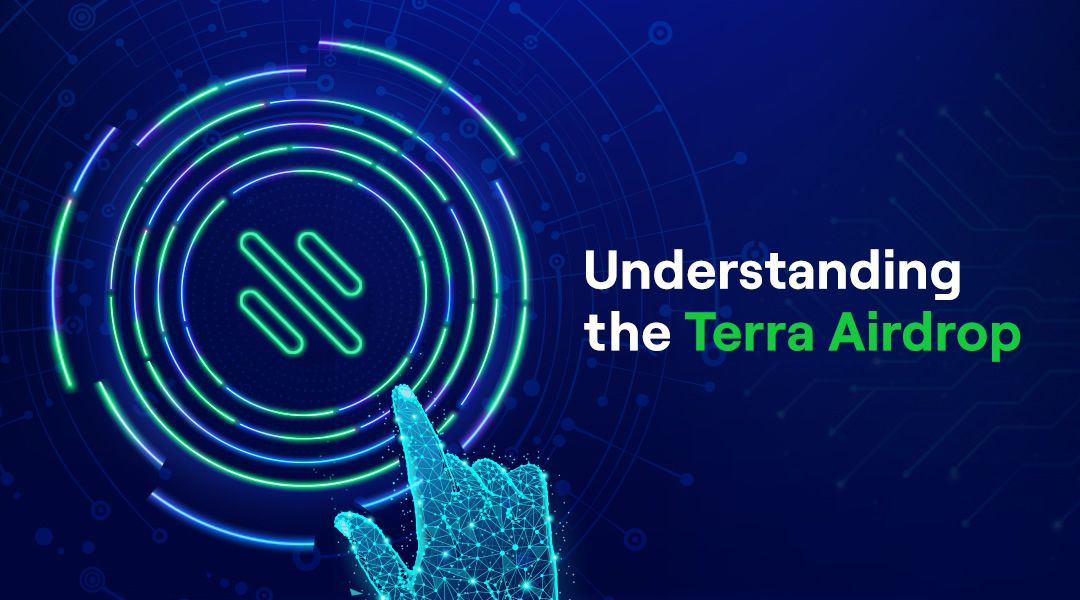 Understanding the Terra Airdrop
Terra 2.0 is live and Busha is onboard!

In May this year, the Terra network was renamed to Terra Classic network. Terra Classic (LUNC) is the original Terra, formerly known as Terra Luna (LUNA). Hence, all previous LUNA balances on Busha were automatically moved to LUNC.
For the Terra Airdrop, the amount new LUNA users are eligible to receive will be determined by the time period that they held the Terra Classic tokens (that is, pre and post-attack), and the quantity of tokens held.
The airdrop formula was determined by the Terra form labs (creators of the LUNA token) to ensure customers who bought the tokens pre-attack and post attack were compensated.
Busha will support this airdrop and ensure that qualified customers, based on calculations from Terra's logic, receive their LUNA airdrop.
Based on Terra's calculations, the Airdrop will happen in batches, with users receiving 30% of their allocated tokens in the first Airdrop batch, which is scheduled to be completed on the Busha platform, by the 10th of July, 2022.
Distribution Plan

*The table below is a sample table showcasing the calculation logic of two users that possessed 2,000 LUNC (formerly known as LUNA) pre-attack and post-attack. Depending on what a user's holdings were, the Terra Airdrop ratio will be applied to determine the total Airdrop a user receives*

Please note:
LUNA (Terra 2.0) allocation for Pre-attack LUNC holders = Pre-attack Terra airdrop ratio x Snapshot balance * 30%
LUNA (Terra 2.0) allocation for Post-attack LUNC holders = Post-attack LUNC airdrop ratio x Snapshot balance * 30%
Pre-attack Ratio = 1.034735071
Post- attack Ratio = 0.000015307927.
Pre-attack snapshot is taken at Terra Classic block 7544910 – May 7, 2022 14:59:37 (UTC).
Post-attack snapshot is taken at Terra Classic block 7790000 - May 26, 2022 19:59:51 (UTC)
FAQs
Will Busha support the Terra foundation airdrop plan for LUNA 2.0?
Yes, Busha will support the airdrop plan.
Why isn't the new LUNA enabled for trading on Busha yet on Busha?
LUNA 2.0 is a new and potentially high-risk asset and as such may be prone to extreme price volatility. Busha is still assessing its tokenomics and we may enable its trading soon.
What happened to the LUNA balance I had in my wallet before the attack?
Your previous LUNA balance was migrated to LUNC (LUNA Classic) as was announced by Terra.
When can I start trading the new LUNA 2.0?
Trading will be enabled for the new LUNA when we complete our research and this will be duly communicated to all our customers.
When will I get the planned LUNA Airdrop from Terra?
We have commenced the first phase of the airdrop distribution based on the calculation logic from Terra. For the next phase, starting December 2022, monthly distributions will be done over a 24 month period (as proposed by Terra)
Which category do I fall into?
If you had any LUNA balance in your wallet as of 2:59 PM UTC on May 7th, 2022, this means you fall under the "Pre-attack" list. All LUNA holders as of 4:38 PM UTC on May 26th, 2022, fall under the "Post-attack" list.
Detailed Distribution Plan
**X LUNC refers to the Old LUNA balance held pre and post attack.
For more information, please refer to Terra 2.0 — LUNA Airdrop
*Risk warning: Cryptocurrency trading is subject to high market risks. Please make your trades cautiously and ensure that you have a full understanding of all the risks associated with investing in digital assets. Busha will not be held liable for your trading losses.*
Join the newsletter to receive the latest updates in your inbox.