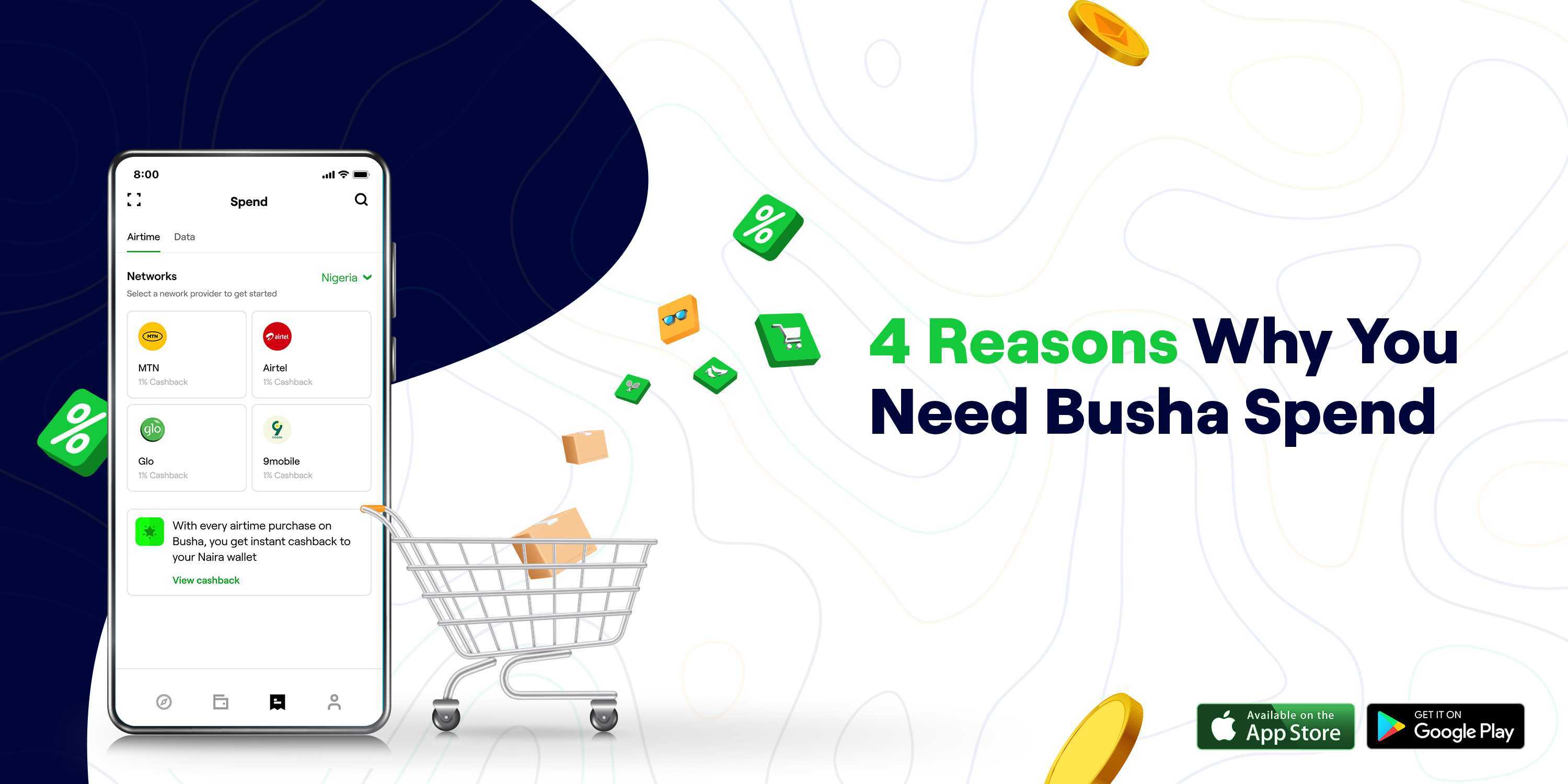 Four Reasons Why You Need Busha Spend
Hiiii, guys! We are still bathing in the euphoria of launching Busha Spend! If you're new here, Busha Spend is our new feature that allows you to buy airtime and data directly from your Busha wallet with your cryptocurrency assets. The best part is there's more coming soon! If you haven't already tried this feature, you need to get updated to the latest app version now!
Anyway, this blog is to tell you my top four reasons why you absolutely need Busha Spend.
Spend Your Crypto on Everyday Needs
At one point or the other, we have all wished we could buy data/airtime directly with our crypto assets. Busha Spend is an answer to that prayer, as you can now buy airtime or data directly with crypto on Busha. The stress and delays from having to first convert your crypto to naira before withdrawing to your bank to purchase data/airtime are all gone now. Simply log in, select your network provider and buy.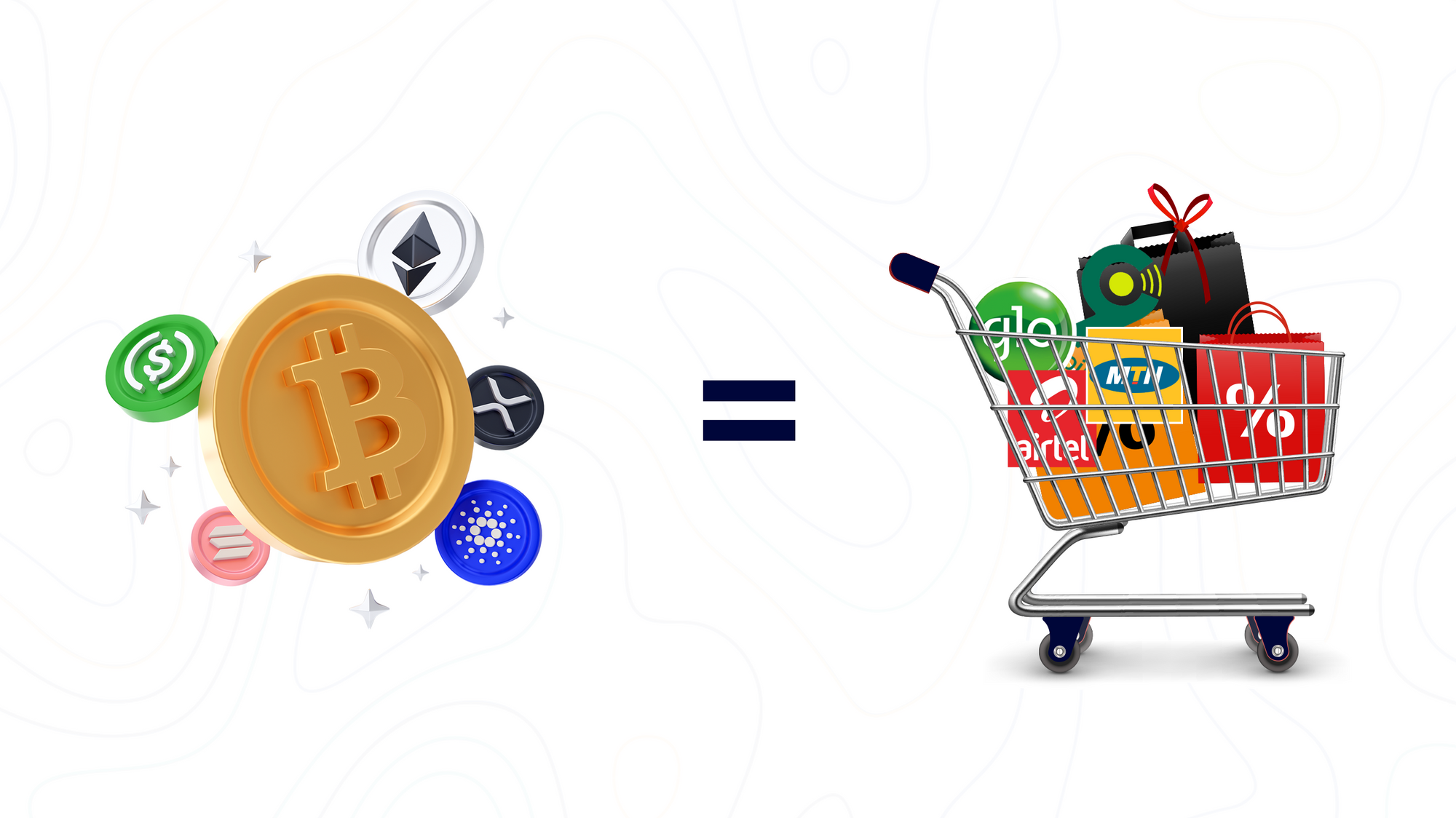 Cut Out Delays / Charges
As mentioned in point one, we are cutting out delays arising from conversions to sort out everyday needs. But also, there are zero charges for using the Spend feature. So, no connect charge and no service charge.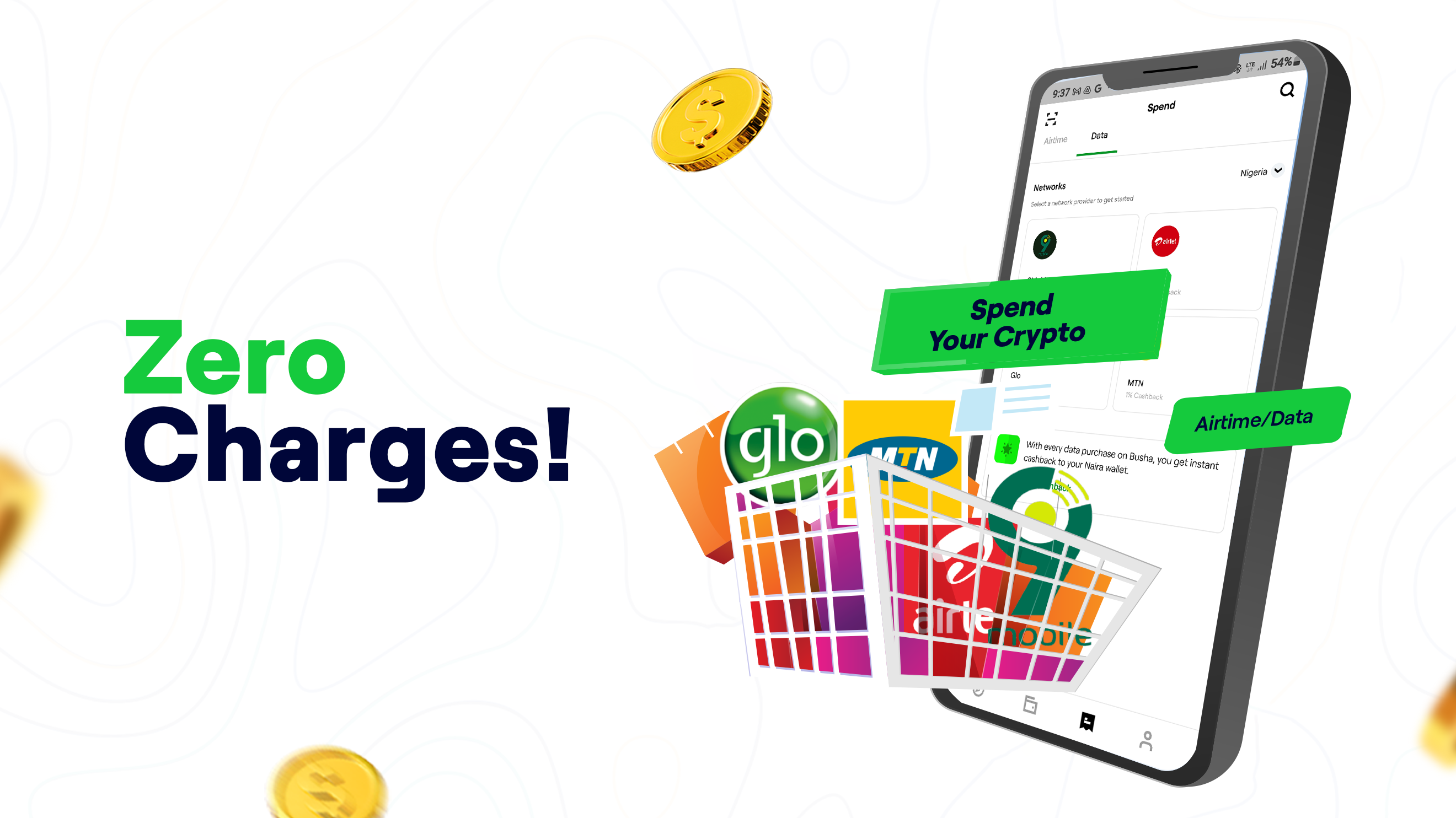 Get cash back on every data and airtime purchase
With Busha Spend; not only are there zero charges, but you also earn on every money spent. That's right. You get 1% cash back on every data/airtime purchase. Imagine getting paid for spending money. 💭 That's the dream.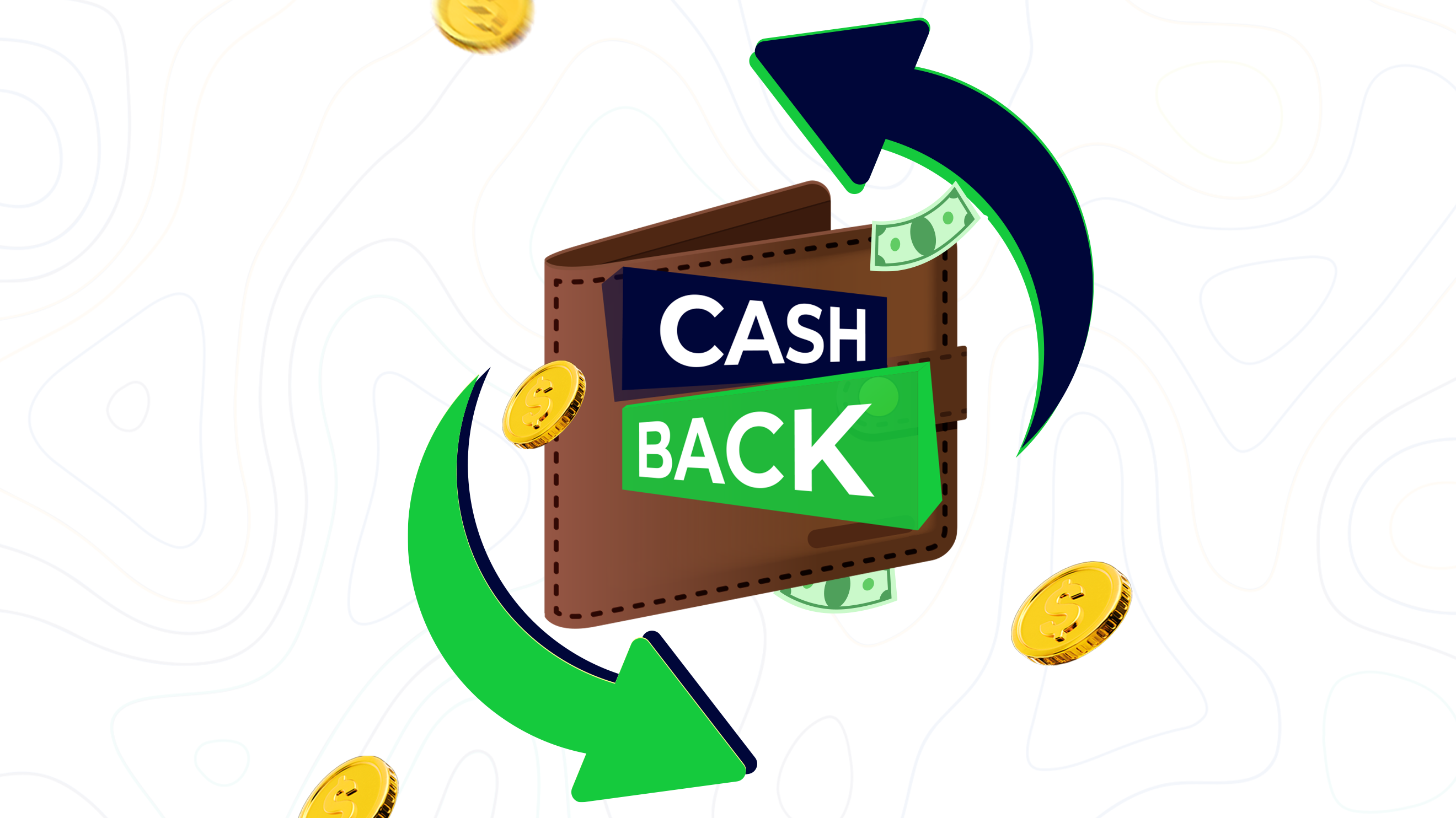 Track your spending with the purchase history feature
One of the keys to preserving one's wealth is the ability to track and document one's spending, and we have taken care of this for you. You can keep track of all your airtime and data purchases right on the app, with no hassle.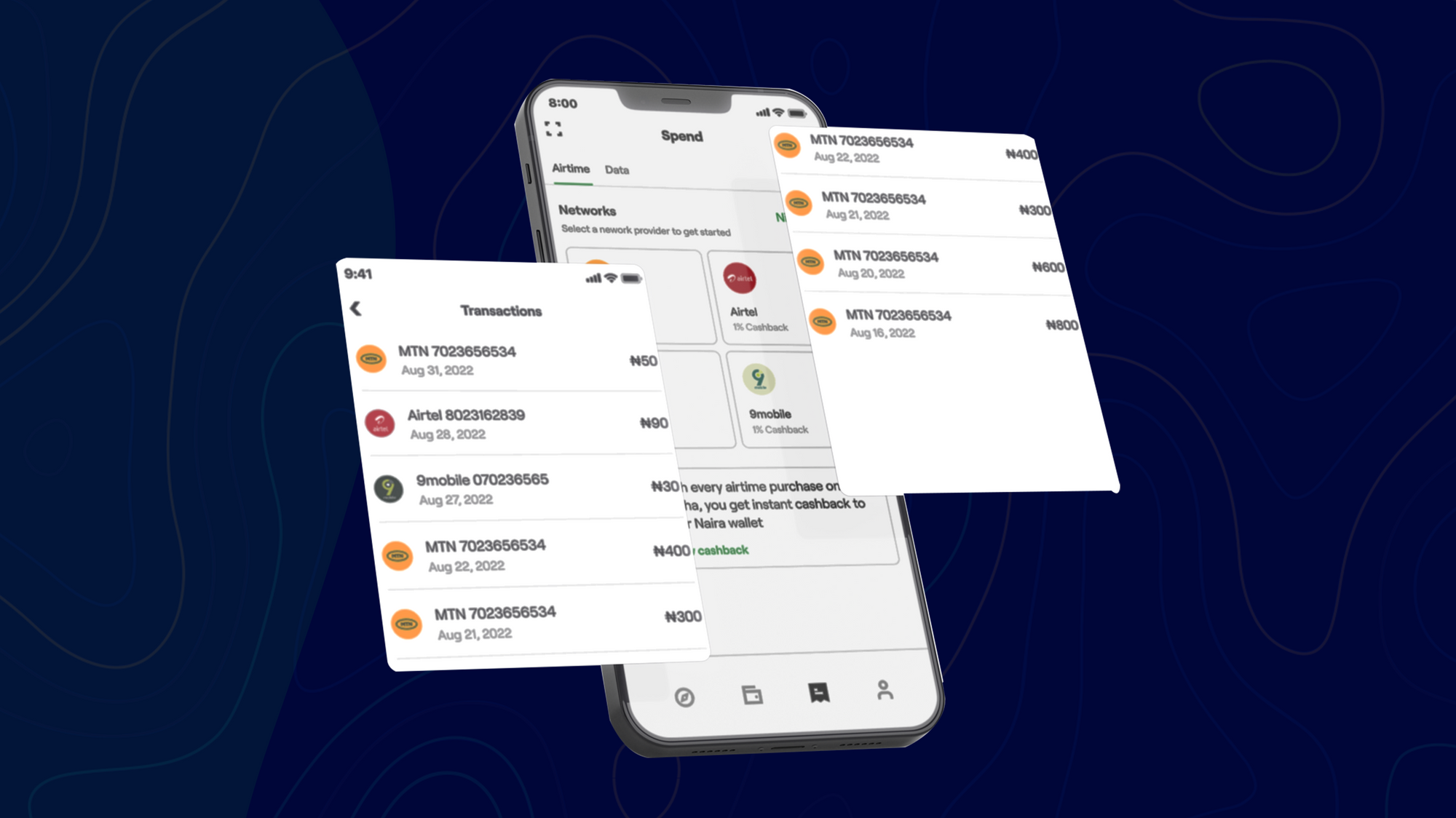 What's not to love? That's right, nothing. 😄
Click here to download the Busha app and get spending.



Join the newsletter to receive the latest updates in your inbox.