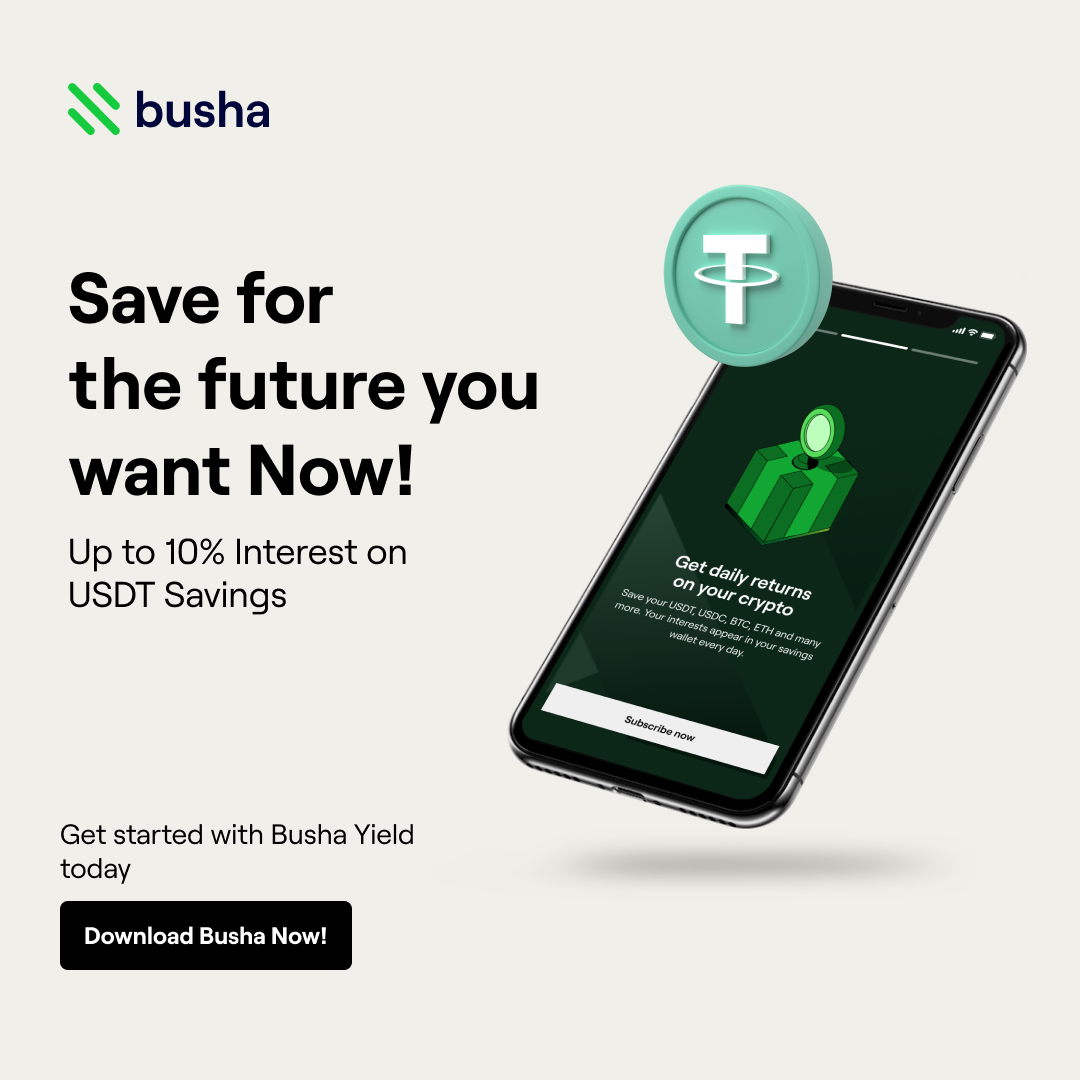 Going Live with Busha Yield
If 2020 and 2021 were courses we all enrolled into, there would be only two kinds of students graduating; those who succeeded and made a profit out of innovation and technology, and those who made great losses ignoring the green lights and red flags all around us.
In 2019, Busha set out on a journey to onboard many Nigerians into the crypto economy at a time when several businesses and individuals were seeking ways to raise, maintain and stabilize the value of capital and monetary assets. Our services have since proven to be very valuable to growing inclusiveness and participation for crypto enthusiasts, entrepreneurs, and average Nigerians seeking more stable, flexible, and profitable means of preserving wealth.
The innovation behind our newest product, Busha Yield, is built on simplicity, flexibility, and convenience.
What does this imply?
As of today, either Mr. Kachi the photographer, Papa Benji who has been an investment banker for 30 years, or even Mrs. Shodipo who runs a neighbourhood restaurant, can simply open a crypto wallet, buy a USD stable coin like USDT (pegged to the US Dollar) for as low as N250, and start a flexible yield plan with up to 10% annual interest, AKA Annual percentage yield (APY as the crypto community fondly calls it), all made possible using the Busha app.
Many newbies in crypto often ask how much should they first invest in cryptocurrency as a beginner before they start to earn major stacks of cash. The answer is usually "any amount you think you can lose", but that no longer has to be the case. With Busha Yield, you no longer have to worry about losing your money because you can save in Dollar-pegged stable coins; free of any form of market volatility.
Busha Yield not only offers the best interest rates for USD-denominated assets and other cryptocurrencies, it also takes a step further in ensuring that you can withdraw your funds at any time with zero deductions or fees. You will receive your interest daily and get instant remittance to your main wallet when you redeem. You can also count on Busha's signature 24/7 support all the way. Our team of vibrant minds are always seeking opportunities to educate, inform and transition people of all ages into the crypto space.
The opportunities for Africans entering into the crypto world are massive, and we are dedicated to being the best portal through which you explore.
Get started with Busha Yield today and make your money work for you.
Join the newsletter to receive the latest updates in your inbox.