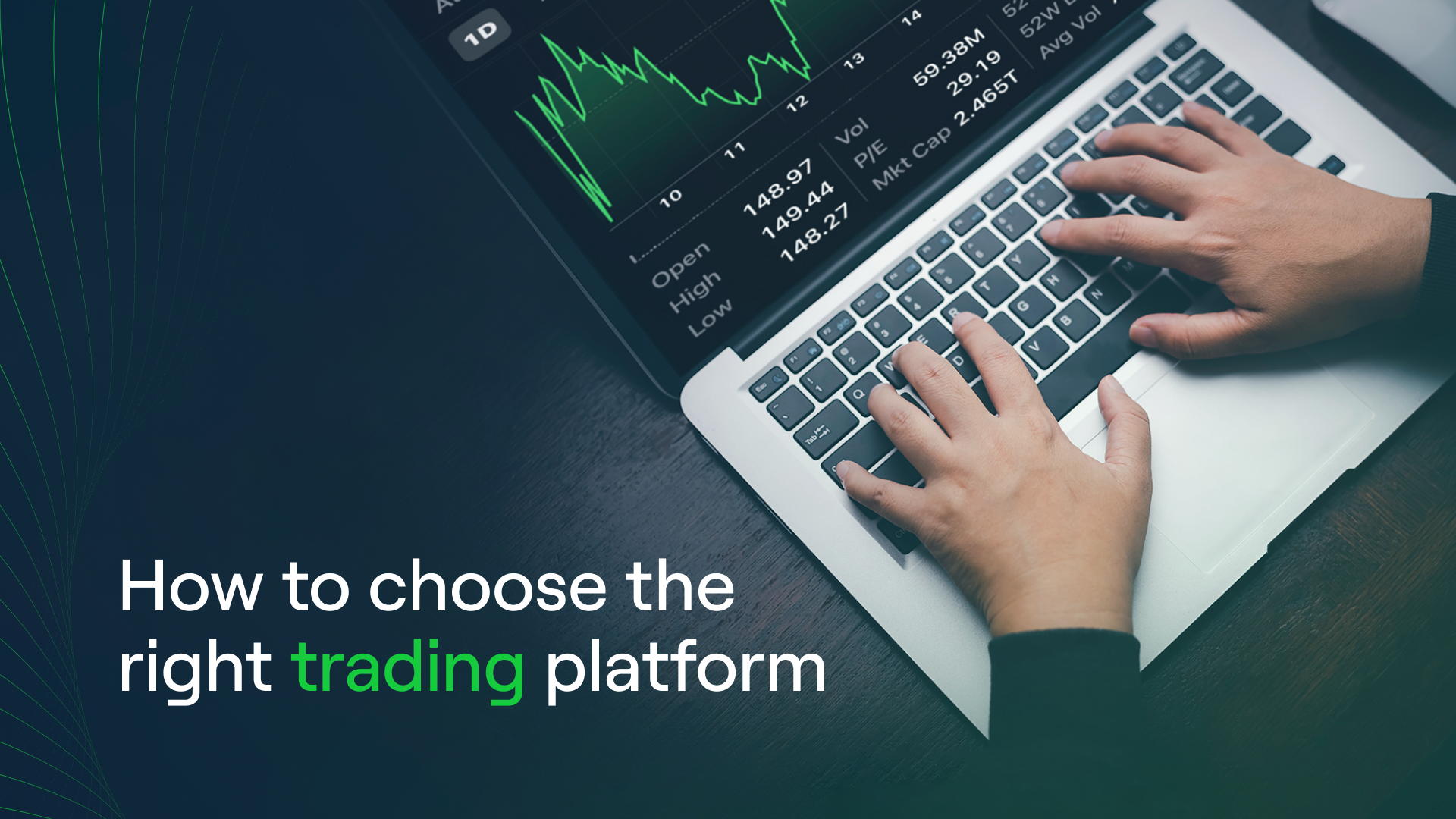 How to Choose the Right Crypto Trading Platform
Imagine this: You've spent hours researching cryptocurrencies, analysing market trends, and preparing to enter the world of crypto trading. But one decision is stopping you: choosing the right trading platform.
It's like going on an exciting adventure where different platforms compete for your attention. The stakes are high, and the options can be overwhelming. You don't want to be lost in the vast sea of uncertainty.
This blog post will be your travel sidekick on how to select the perfect crypto trading platform. We provide you with the knowledge and tools to navigate these uncharted waters confidently. After all, the platform you choose can determine whether you ride the waves of success or get caught in the undercurrents of confusion.
Before we continue on this journey of selecting the perfect crypto trading platform, there's still one essential question we need to address.
What is a Crypto Trading Platform?
A crypto trading platform is an online marketplace or software that allows individuals to buy, sell, and exchange cryptocurrencies. It is an intermediary facilitating transactions between buyers and sellers in the cryptocurrency market. These platforms provide users with a digital interface to access cryptocurrency markets and execute trades.
11 Ways to Choose the Right Crypto Trading Platform
Choosing the right crypto trading platform is crucial for a successful trading experience.
To help you make an informed decision, here are eleven (11) key factors to consider:
Security
User-Friendly Interface
Supported Cryptocurrencies
Liquidity and Trading Volume
Fees and Trading Costs
Trading Tools and Analysis
Customer Support
Reputation and Trustworthiness
Mobile Accessibility
Regulatory Compliance and Transparency
Educational Resources and Community Engagement
1. Security Measures:
Look for features like encryption, two-factor authentication, and regulatory compliance. You should prioritise platforms that have robust security measures in place. Platforms prioritising user security help safeguard your funds and personal information from unauthorised access.
2. User-Friendly Interface:
Look for platforms with intuitive navigation, clear layouts, and customisable dashboards. A user-friendly interface is essential for a smooth trading experience. It ensures you can easily navigate the platform, execute trades efficiently, and access important features.
3. Supported Cryptocurrencies:
Look for platforms that offer a diverse selection of popular cryptocurrencies and emerging tokens. Consider the range of cryptocurrencies supported by the platform. A broader selection gives you more opportunities for diversification and access to the specific digital assets you're interested in trading.
4. Liquidity and Trading Volume:
Evaluate the liquidity and trading volume of the platform. Higher liquidity ensures you can easily buy and sell cryptocurrencies without significant price slippage. Platforms with higher trading volumes tend to have a more active user base and provide better market depth.
5. Fees and Trading Costs:
Look for platforms with transparent fee models that align with your trading preferences. Assess the fee structure of the platform. Consider the trading, deposit, and withdrawal fees as well as any additional costs associated with specific features or services. Compare prices across different platforms to find the most cost-effective option for your trading needs.
6. Trading Tools and Analysis:
Look for platforms that offer advanced charting tools, technical indicators, and real-time market data. Consider the availability of trading tools and analysis features. These tools can assist you in making informed trading decisions and executing strategies effectively.
7. Customer Support:
Look for platforms with responsive customer support that offers multiple communication channels, such as live chat, email, or phone support. Reliable customer support is essential when trading cryptocurrencies. Quick and helpful assistance can promptly address any issues or concerns, ensuring a smoother trading experience.
8. Reputation and Trustworthiness:
Research the reputation and trustworthiness of the platform. Platforms with a strong reputation are more likely to provide a trustworthy trading environment. Read user reviews and testimonials from reliable sources to gauge the platform's reliability, security, and overall user satisfaction.
9. Mobile Accessibility:
Look for platforms with well-designed mobile applications that provide a seamless trading experience. Consider the availability of mobile apps or responsive web interfaces. Mobile accessibility allows you to trade on the go and monitor your positions wherever you are.
10. Regulatory Compliance and Transparency:
Verify if the platform adheres to relevant regulations and compliance standards. Check if the platform holds necessary licenses and complies with Know Your Customer (KYC) procedures, which can help protect against fraudulent activities and ensure the platform's legitimacy. Platforms that prioritise regulatory compliance demonstrate their commitment to transparency and accountability.
11. Educational Resources and Community Engagement:
Look for platforms that offer educational materials, trading guides, webinars, or a knowledge base to help users enhance their trading skills. Consider the availability of educational resources and the level of community engagement provided by the platform. Community engagement through forums or social media channels can provide valuable insights and support from fellow traders.
---
Why Choose Busha as Your Preferred Trading Platform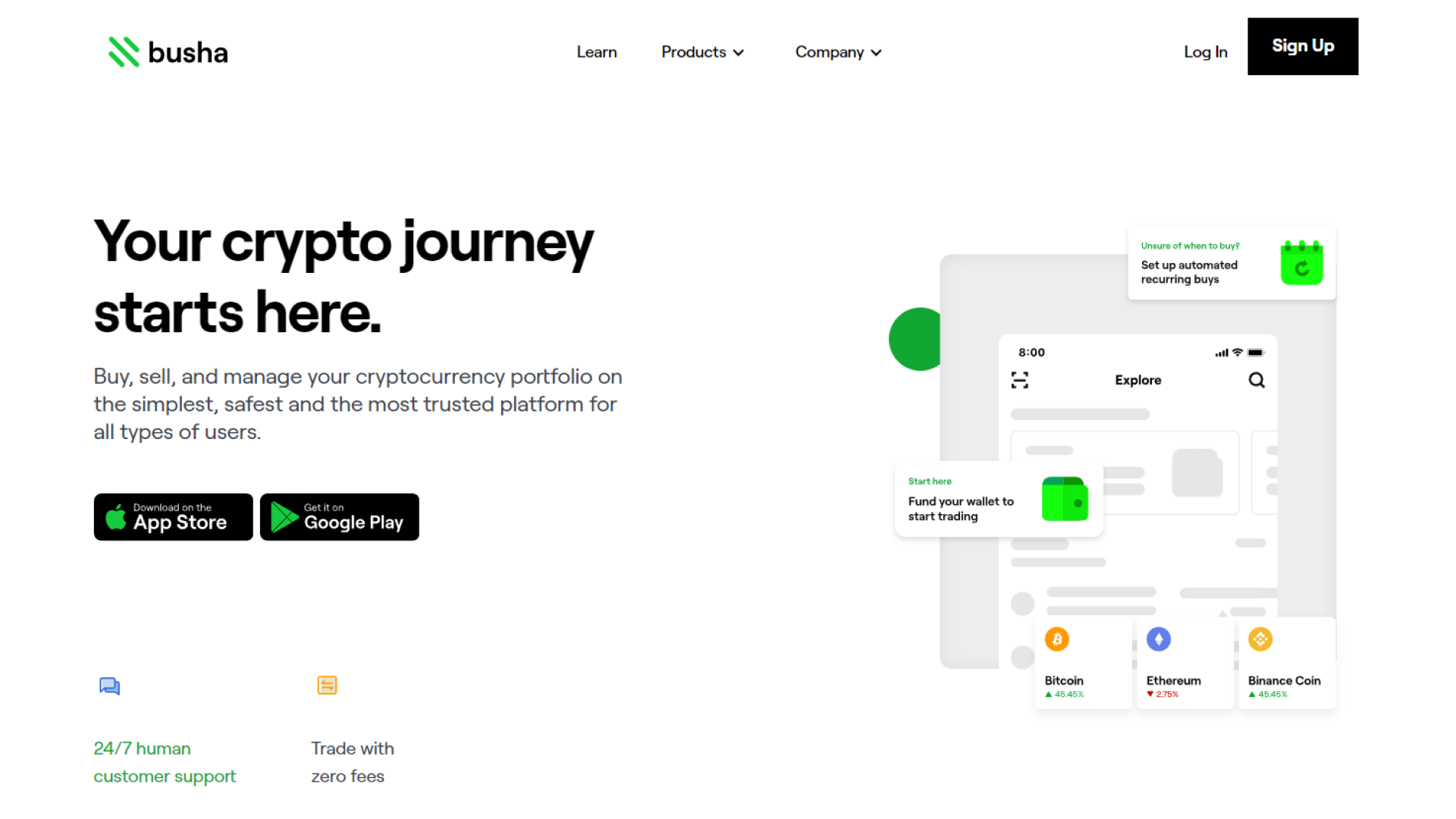 With Busha as your preferred crypto trading platform, experience the ultimate trading journey. With top-notch security measures, an intuitive user-friendly interface, a wide range of supported cryptocurrencies, high liquidity, competitive fees, powerful trading tools, dedicated customer support, mobile accessibility, a payment gateway for easy transactions, and a wealth of educational resources, Busha offers everything you need for successful and seamless trading. Don't miss out on this opportunity—join Busha now and unlock the full potential of the crypto market.
---
Read Next: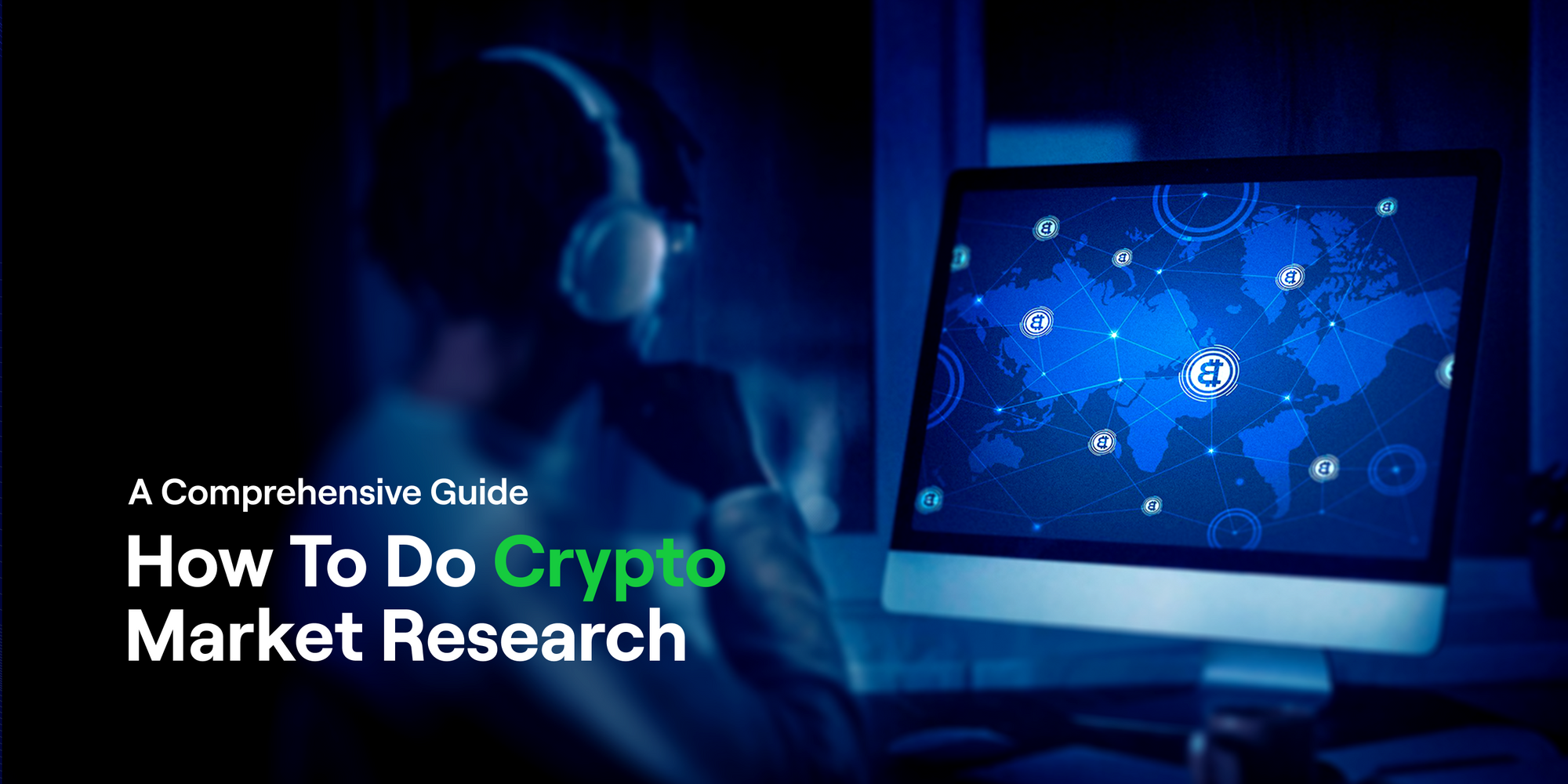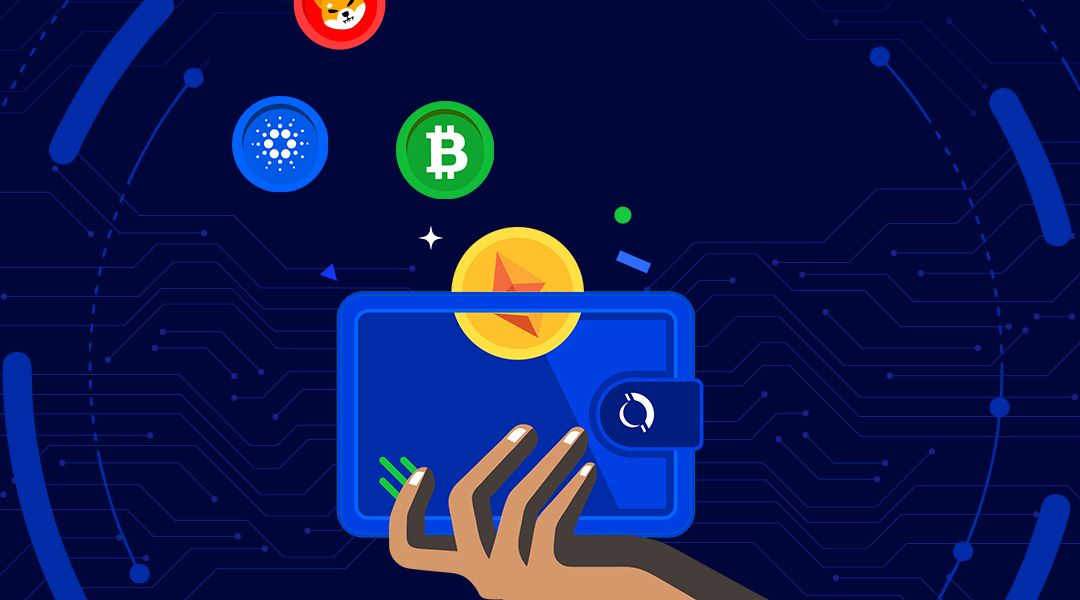 ---

Join the newsletter to receive the latest updates in your inbox.