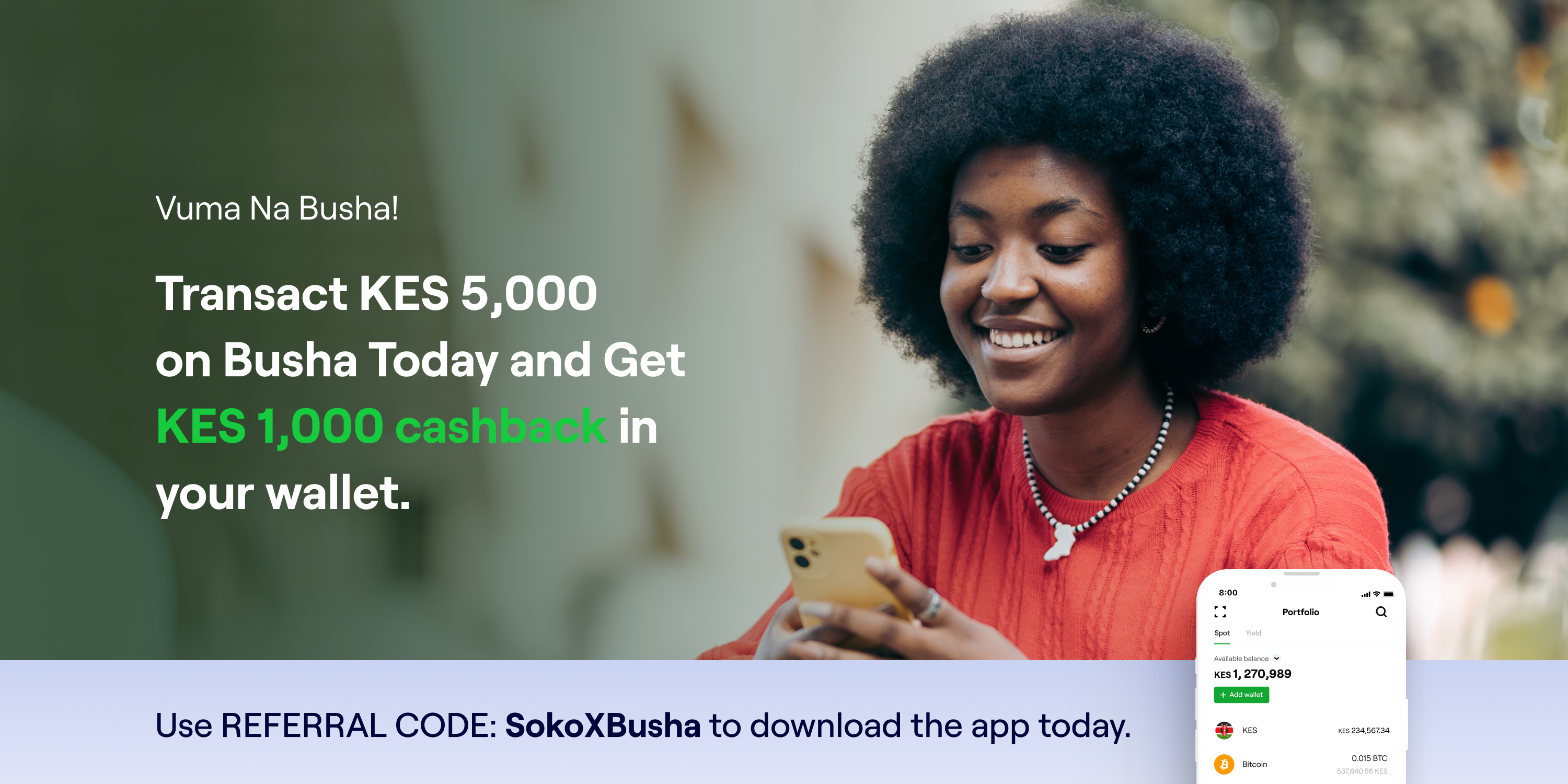 How to unlock rewards with the Vuma Na Busha Cashback Bonanza
Are you ready to take your trading game to the next level while earning rewards? Introducing the Vuma Na Busha Cashback Campaign, where every trade counts and every gain is celebrated!!. With exciting rewards and a simple way to participate, this campaign is designed to empower you on your trading journey. Read on to discover how you can benefit from this fantastic opportunity.

Campaign Overview:
At Busha, we believe in rewarding our customers for their loyalty and enthusiasm. The Vuma Na Busha Cashback Campaign is all about encouraging you to live more with crypto and start your journey enjoying cashback rewards like never before.

How To Participate:
To be eligible for this offer, you need to be a new customer. In other words, if you don't have an existing account with Busha, you're in for a treat.
Minimum Trade Amount: Trade smart with a minimum of KES5,000 to qualify for cashback rewards. Your trades help you grow your assets and bring you closer to exciting cashback incentives.
Accessible to All Users: Whether you're a devoted mobile app user or prefer our web-app experience, everyone can enjoy the rewards of this campaign.  It's easy – download, trade, and earn.
Complete KYC and Level 2 Verification: We want to ensure the safety and authenticity of all participants. New customers need to complete the KYC process and achieve level 2 verification. Don't worry – this can be done in minutes.
Kenya ONLY: This offer is exclusively available to new users in Kenya. We're thrilled to support our local traders on their financial journeys.
Cashback Rewards: The first 1,000 customers to sign up will be credited with the KES 1,000 reward in their KES wallet. It's our way of celebrating your commitment to growth.

Terms and Conditions:
Busha reserves the right to disqualify new customers engaged in fraudulent activities or attempts to manipulate the sign-up process.
Determining the winners is our prerogative. We will identify genuine participants and award them accordingly.
We may update the campaign's terms from time to time. Any changes will be effective once uploaded to this blog post.
Busha values transparency and integrity. Rest assured; our goal is to create a fair and rewarding experience for all participants.

Take advantage of this incredible opportunity to trade, earn, and make the most of your financial journey. Vuma Na Busha – let's trade, grow, and succeed together.
Remember, the world of trading is at your fingertips with the Vuma Na Busha Cashback Campaign. Download the app, trade responsibly, and unlock the door to exciting rewards. Start your journey today and let your gains speak for themselves.
For further queries or assistance, don't hesitate to contact our customer support team at support@busha.co or via the In-App live chat option. Happy trading!
---
Read Next: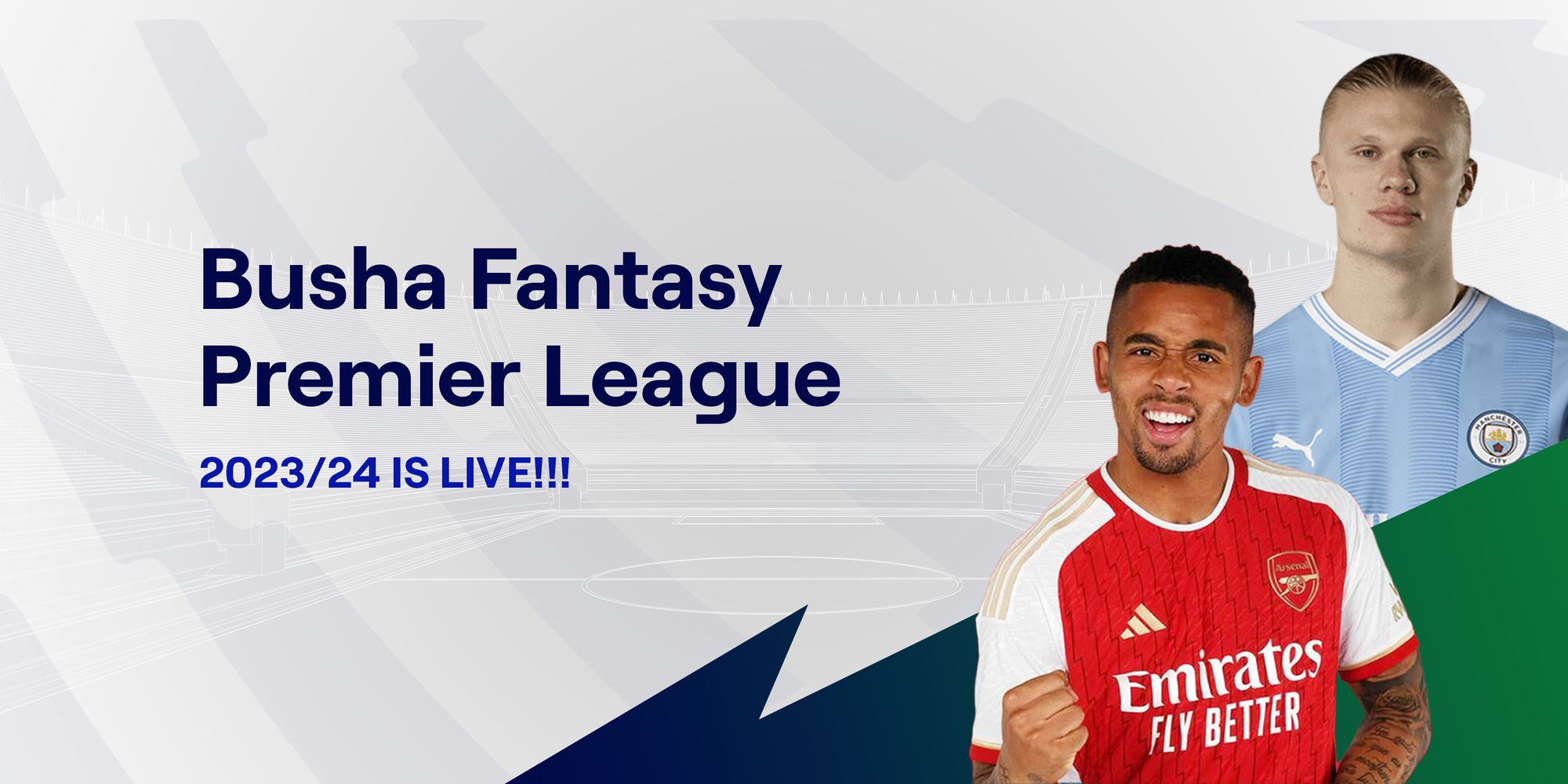 Join the newsletter to receive the latest updates in your inbox.