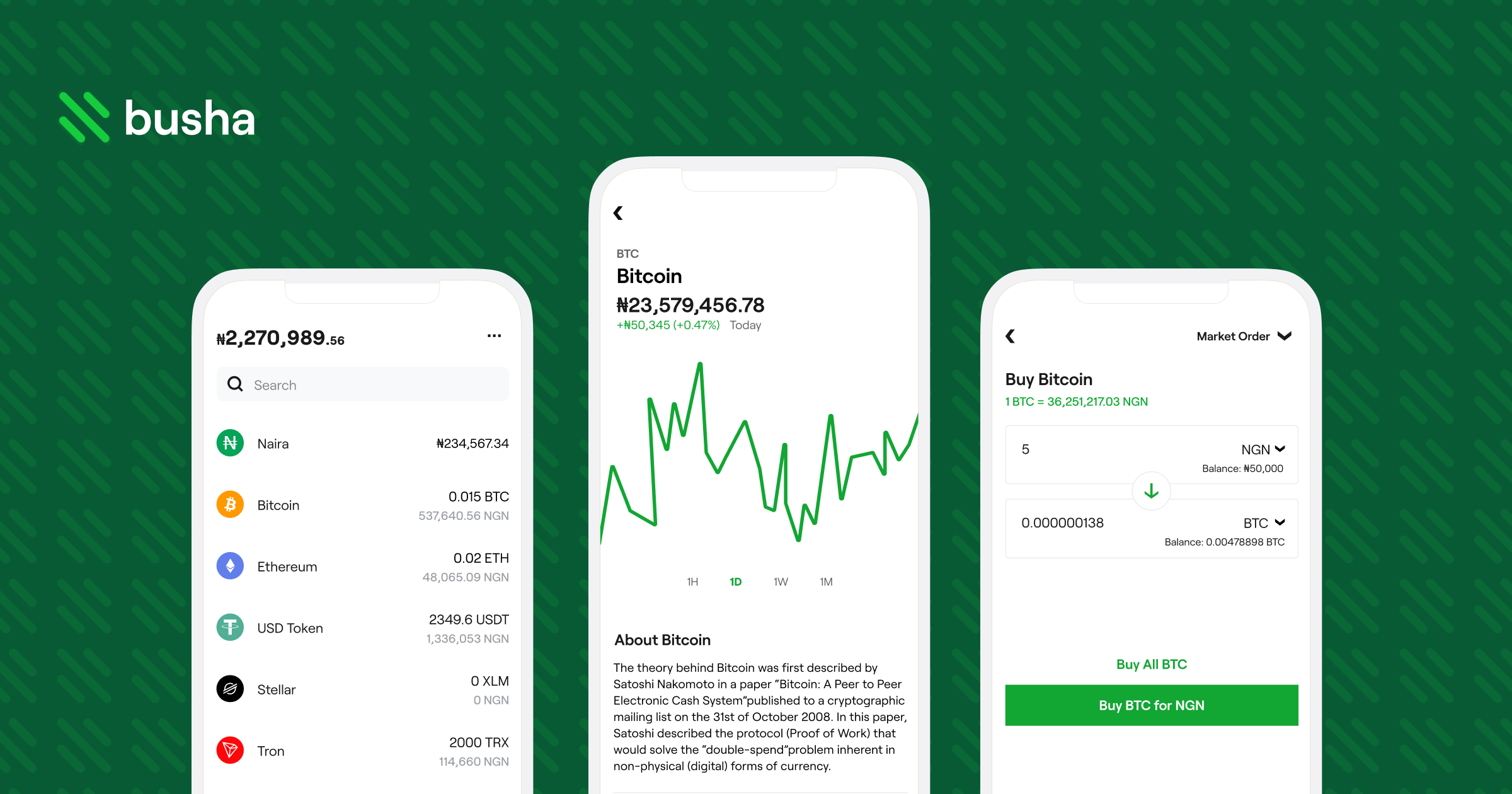 The Busha app gets even better
A major reason why people love to use Busha is because of how seamless and intuitive our app is. Since 2019, we've had what we think is the best crypto app out there. We didn't think it could get much better, but it just did!‍
After months of dedicated work by the entire team, we are proud to release our new and improved platform to our community. As the crypto industry continues to evolve very quickly, we have introduced some best-in-class features that will take your crypto experience to another level as a beginner or veteran.
‍When you update your app on the app stores, you'll notice a streamlined user-interface which emphasises exploration, discovery and tracking of a diverse collection of assets across the cryptoverse.
The wallet menu leads you to your portfolio, from where you can buy, sell and swap your favourite coins for as low as 250 Naira. We now have one of the best pricing in the market, and our deposit and withdrawal flow is as seamless as ever.
You can also schedule recurring purchases for your Dollar-cost-averaging, set limit buys and sells, and multi-chain deposits and withdrawals to mitigate high gas fees, all within a few clicks.
‍This is just the beginning. We have several exciting features queued for users in the coming weeks, and we can't wait for you to immerse yourselves in all crypto has to offer through Busha.
Download/update and try out the all new Busha.
iOS - https://apps.apple.com/us/app/busha-buy-and-sell-bitcoins/id1450373493
Android - https://play.google.com/store/apps/details?id=co.busha.android&hl=en&gl=US
Join the newsletter to receive the latest updates in your inbox.