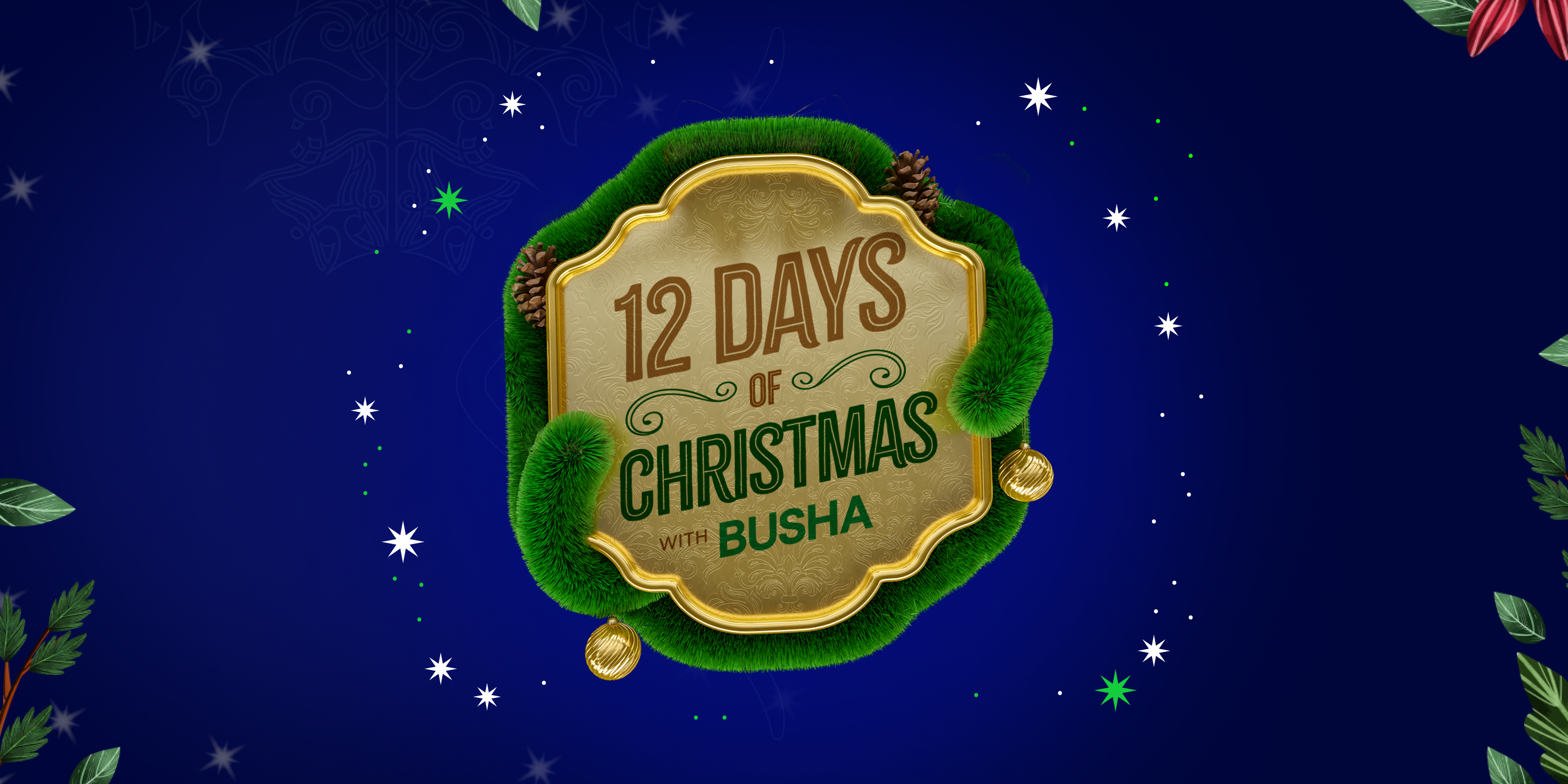 12 Days of Christmas With Busha (Now Closed!!!)
Busha is gifting its users for 12 straight days to celebrate the Christmas season in this fantastic Christmas campaign.
It's the holiday season, and to celebrate with you, we are playing Santa.
You, our user, get a chance to win amazing gifts every day from the 13th to the 25th of December, 2022. There are amazing prizes to be won, and one overall lucky winner will go home a whopping 100,000 Naira richer! That could be you!
To qualify as a new user, download Busha on Android or iOS, sign up, complete your KYC verification, follow us, and engage with the campaign on our social platforms.
If you're an existing user, all you need to do is follow us on social media (all links below) and engage.
Terms and Conditions
A new customer is anyone who previously did not have an existing account on Busha at the time of this campaign.
Only customers who sign up by downloading the Busha mobile app on Android or iOS and follow Busha on at least one social media platform are eligible to qualify as winners.
Busha reserves the right to disqualify new customers deemed pseudo-customers, displaying sign-up manipulation tricks, bulk account registrations or other fraudulent attempts.
We reserve the right to interpret who qualifies as a qualified customer.
There will be only one entry per person / daily participation.
Multiple platform participation will lead to disqualification.
Must be following Busha on at least one social media platform (followership on multiple platforms increases chances at winning.
Winners would be selected at random by Busha and posted across our social media platforms.
Entries sent via DM will be disqualified.
Participants must abide to the daily participation rules on relevant social channel.
Busha reserves the right to update the terms of this campaign from time to time. We reserve the right and sole discretion to make changes to these terms at any time. Changes to these terms are effective when they are uploaded on this blog post.
Busha reserves the right to disqualify any participants who engage in fraudulent or abusive activities during the campaign. These include multiple entries with the same or different accounts or any other activities in connection with unlawful, fraudulent or harmful purposes.
This campaign is a fun way to interact with you and also have you learn more about the crypto community and Busha. We hope you enjoy participating!
Follow us on Instagram, Twitter, Facebook and join our crypto community on Telegram to learn more about this campaign and other offers on Busha.
Join the newsletter to receive the latest updates in your inbox.