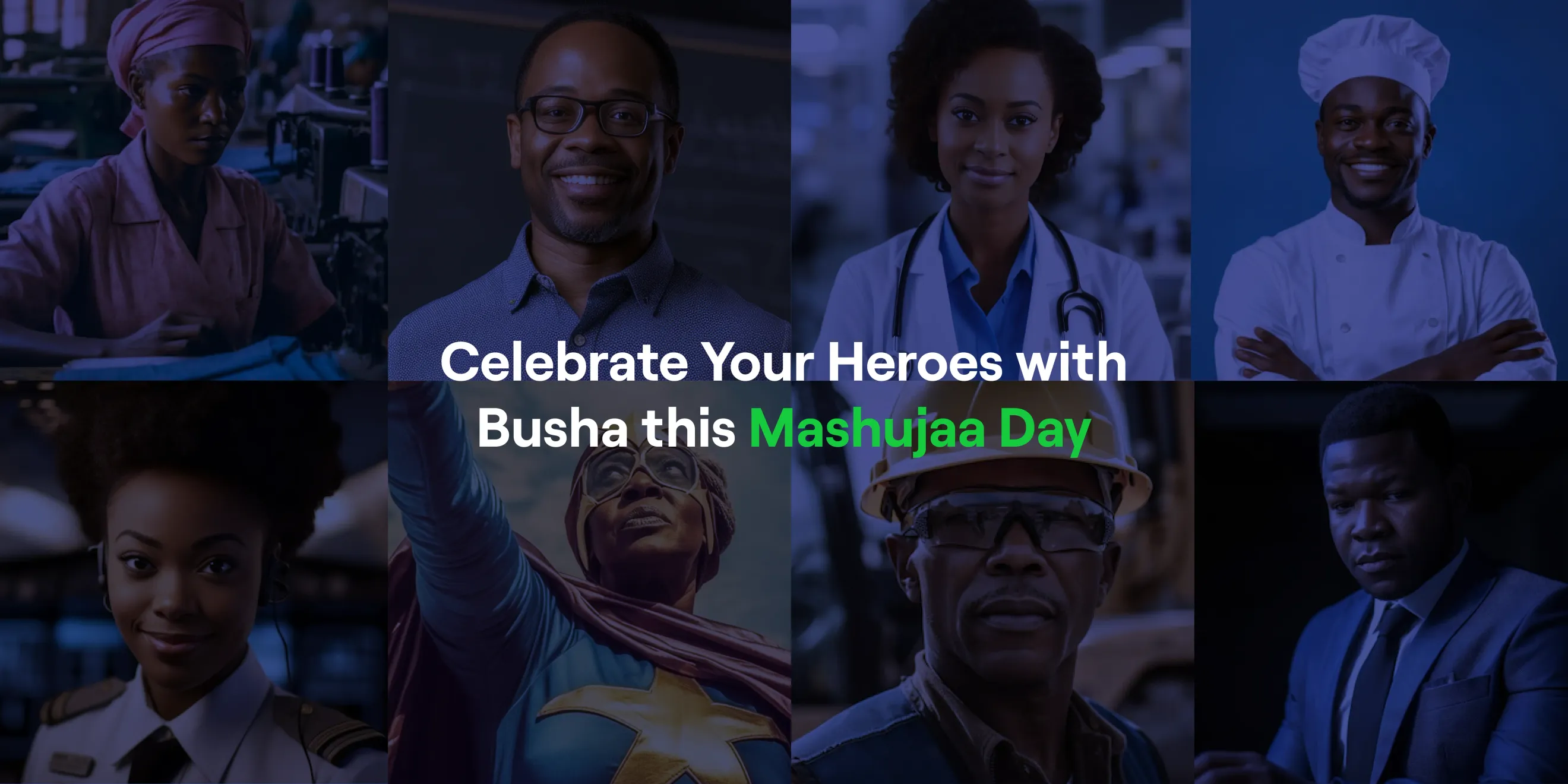 Celebrate Your Heroes with Busha this Mashujaa Day (Now Closed!)
Mashujaa Day is a time for Kenyans to unite and honour their national heroes, past and present. It's a day of remembrance, appreciation, and celebration. At Busha, we're excited to join you in recognizing our nation's heroes and giving back to those who make a difference in our society.
This Mashujaa Day, we invite you to celebrate your local heroes with us. We are thrilled to launch the "Shujja Wa Busha " campaign, where we will be rewarding 5 lucky Shujaas with 200 USDT (KES 30,000).
How to Participate:
It's simple. Here's what you need to do to enter the campaign:
Follow Busha: Ensure you follow Busha on your preferred social media platforms.
Make a Post: Create a post featuring your Shujaa, whether it's a family member, friend, or someone in your community.
Use the #ShujaaWaBusha Hashtag: Include the hashtag #ShujaaWaBusha in your caption.
Tag Busha: In your post, tag Busha to ensure we can see your entry.
Click this link or the link in our Instagram bio (@getbusha) to fill out the form and submit your entry.
If you create a static post, share in the caption why your Shujaa deserves to win. What makes them a hero in your eyes? If you're creating a video post, you can choose to share your reason in the video or caption.
Ensure Your Shujaa Has the Busha App: Your nominated Shujaa should download the Busha app to receive their winnings.
The campaign will be open for entries until the 25th of October, 2023, with the lucky winners set to be announced on the 30th of October, 2023.
Eligibility
To participate, your nominated Shujaa should meet the following criteria:
Be a Kenyan citizen
Be at least 18 years old
Be a local hero in society (proof of their impactful work)
Everyone who submits an entry must fill out the form to validate their submission.
Summary
This Mashujaa Day, let's come together to celebrate the heroes among us. Whether it's your friend, family member, or someone who has significantly impacted your community, we want to hear their story. Join the "Shujja Wa Busha" campaign and stand a chance to win big for your hero, making Kenya a better place.
Take advantage of the chance to make a difference this Mashujaa Day.
---
Read Next: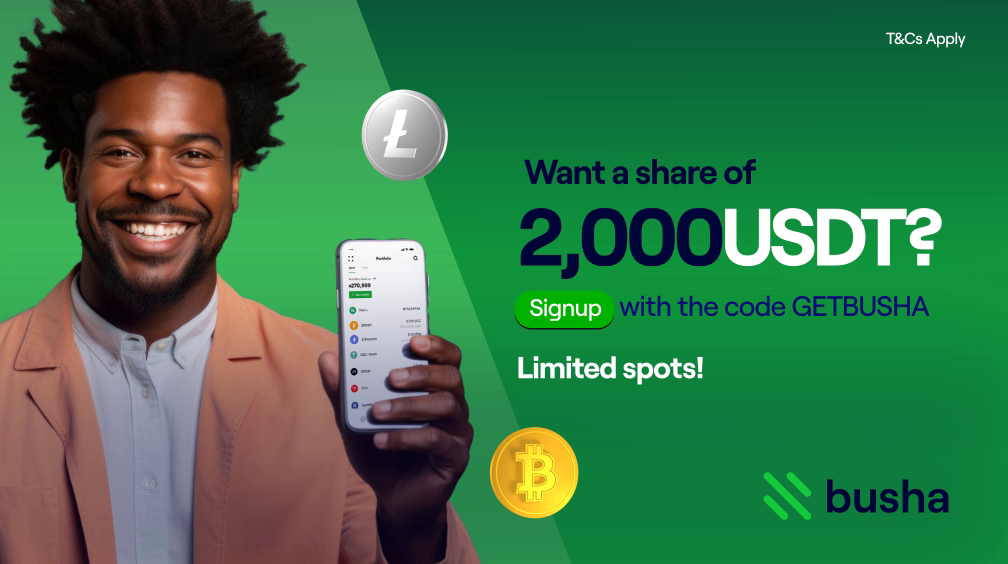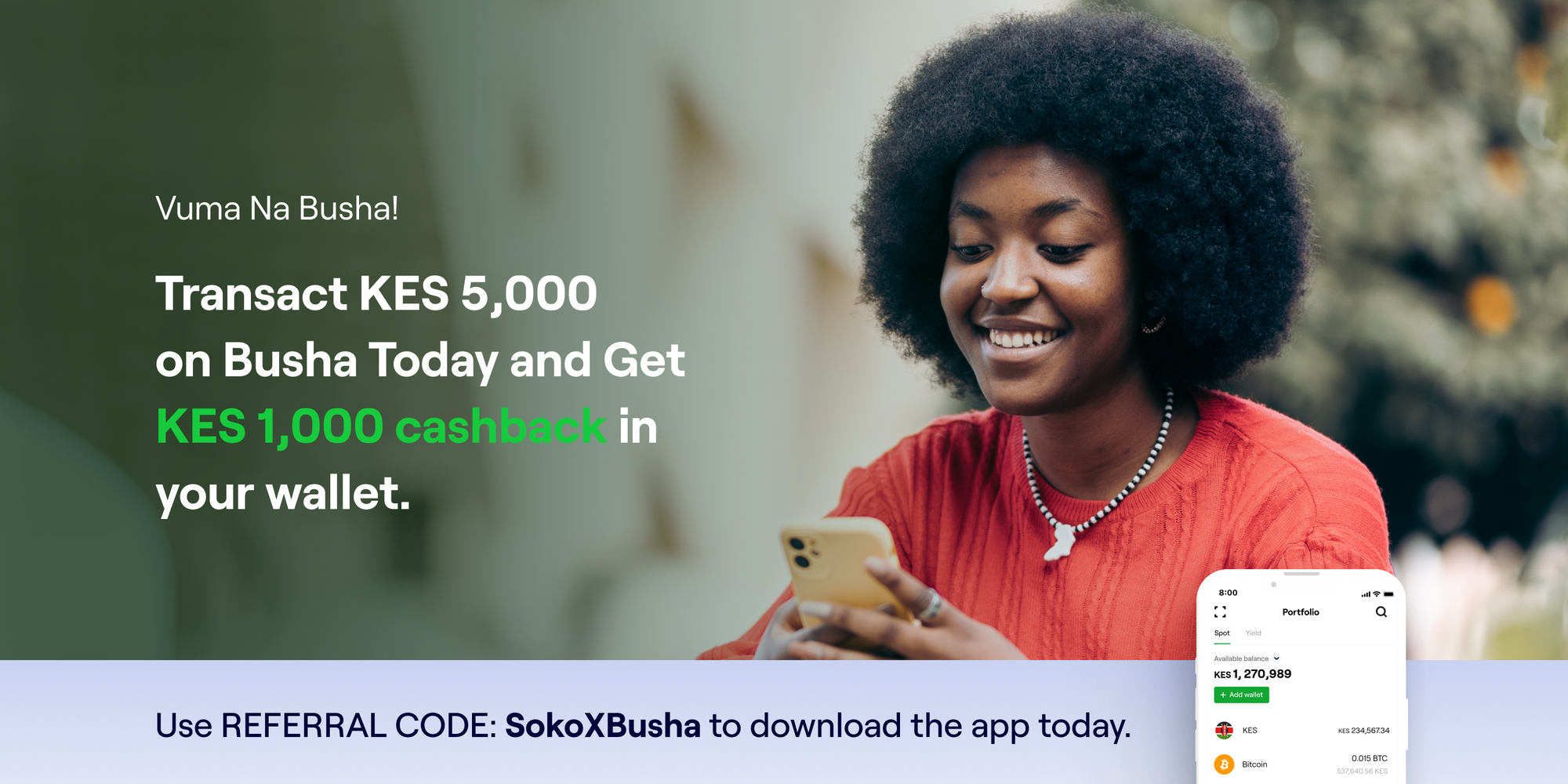 Join the newsletter to receive the latest updates in your inbox.