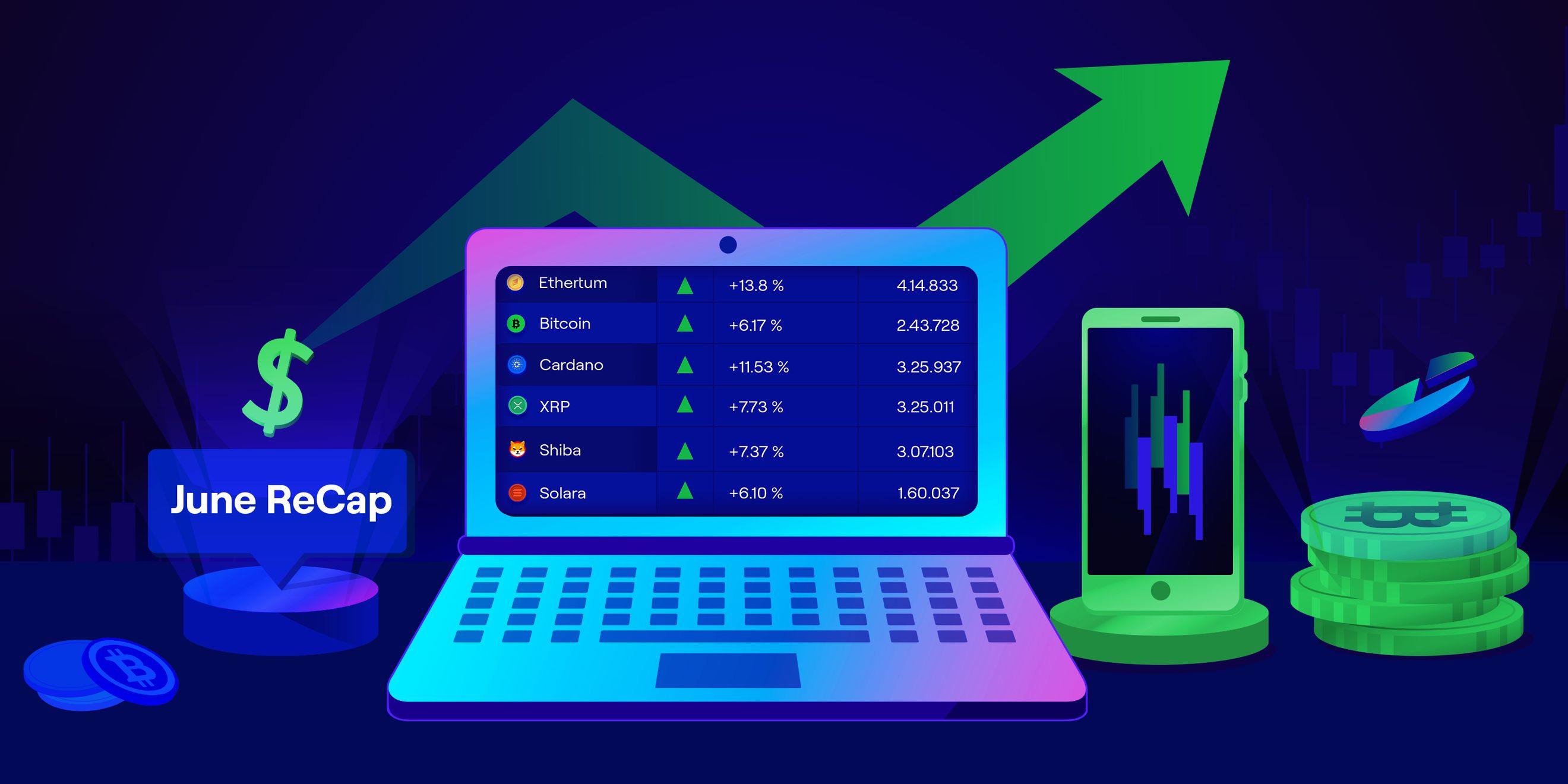 June has arrived with a bang as the crypto market experiences an electrifying surge! Bitcoin has just hit a milestone, crossing the 30k mark for the first time this year, igniting excitement among investors worldwide. If you've been following the crypto space closely, you know this is a moment to celebrate your wise decisions. Get ready to dive into the latest crypto trends and witness the action-packed developments shaping the digital finance landscape in June!
NFTs Hit the Gaming Universe: Nike Joins EASports 🎮🔥👟
Get ready for a game-changing collaboration! In a thrilling partnership, Nike, the global sports giant, has teamed up with EASports, the biggest sports gaming platform worldwide. Now, gamers of popular titles like FIFA, NBA, and Madden can take their virtual gaming experience to a whole new level. Nike's NFTs, known as the Swoosh collection, will be integrated into the games, allowing players to dress their avatars in exclusive Nike sports footwear and apparel. It's time to bring your gaming style to the next level! 🏀⚽🎮💥
Ethereum NFTs on the Move: Enter the Bitcoin Network 🌐🔀🚀
Breaking barriers and bridging networks, a new token standard has emerged! Three prominent contributors to the Bitcoin NFT ecosystem have introduced the BRC-721E token standard. This development allows the transfer of Ethereum-based NFTs onto the Bitcoin network. Imagine the possibilities as traders now have the power to move their ERC-721 tokens representing ownership of Ethereum NFTs to the Bitcoin platform. The crypto world just got a lot more interconnected! 🔄💎🌍
Snoop Dogg Takes Center Stage in Web3 🎤💻🌐
Get ready for some epic moves in the crypto realm! Iconic rap star Snoop Dogg is stepping into Web3 with his exciting NFT project called the "Snoop Dogg Passport Series." This collection allows fans to go on tour with Snoop Dogg through exclusive content like behind-the-scenes videos and photos. But that's not all! NFT passport holders will gain access to future releases, including exclusive artwork and merchandise. 🎶🔥🎫
Crypto Gets Political: Presidential Candidates Embrace the Future 🏛️💼💡
Presidential candidate Robert Kennedy Jr. has announced his support for cryptocurrencies, stating that it is the future. Not to be outdone, another aspiring candidate, Ron DeSantis, the current governor of Florida, has also pledged heavy protection for cryptocurrencies if elected president. It's an exciting time as politicians recognize the importance of listening to the crypto community and shaping policies accordingly. 🗳️🚀💰
Peter Schiff's Crypto U-Turn: The Gold Enthusiast Joins the NFT Game 🔄🪙🎮
Peter Schiff, one of the most vocal critics of cryptocurrencies and a staunch supporter of gold, has made a surprising move. Against all expectations, Schiff announced the launch of his very own NFT collection. Known for advising investors to stay away from crypto, his entry into the NFT space is a clear sign that even the skeptics can't resist the allure of the incoming bull market. Talk about a plot twist of the year! 🤯🚀💎
UK's Crypto Dilemma: From Gambling to Embracing Digital Assets 🇬🇧🎲💰
The United Kingdom has found itself at a crossroads in crypto regulation as its lawmakers have varying opinions on how to approach cryptocurrencies. Some see it as a form of gambling, while others advocate for integrating digital assets within existing financial regulations. Interestingly, despite cautionary warnings from regulators, a significant number of individuals in the UK own cryptocurrencies. The UK's crypto landscape is a mix of diverse perspectives and ongoing discussions about the future of digital assets. 🤔💼💻
Atomic Wallet Hack Sends Shockwaves through the Crypto World 💥💔💻
Hold onto your digital wallets! Although crypto hacks have decreased overall, Atomic Wallet, a popular Estonian crypto firm with millions of users, faced a major breach. Hackers linked to North Korea targeted the platform, resulting in a loss of around $35 million. Atomic Wallet assured users that only a small percentage were affected, but the incident highlighted the ongoing battle against cyber threats in the crypto space. 🔒🚫💻
Bitcoin's Rally and Exciting Developments in the Crypto Market 📈🚀💰
Bitcoin, the flagship cryptocurrency, has experienced an astonishing 18% surge, its highest value since March. But Bitcoin isn't alone in this climb. Ethereum has also soared to $1,800. The market capitalization of stablecoins – including USDT, USDC, DAI, BUSD, TUSD, and USDP – increased by over $1 billion, signalling a significant boost. It's an exciting time in the crypto market. 📈🔥💹
DAI Surpasses Binance USD, Shiba Inu Ventures into Authentication 🚀🌐🔒
Stablecoins and New Horizons take centre stage! MakerDAO's DAI stablecoin claimed the third-largest market capitalization, surpassing Binance's USD. DAI's valuation reached $4.7 million, highlighting its growing prominence. Meanwhile, Shiba Inu, a popular meme-based cryptocurrency, made waves with its "Shibarium" project. Shibarium introduces a metaverse and NFT-focused layer-two blockchain within the Shiba Inu ecosystem. This upgrade promises to authenticate real-world assets, linking them to NFTs and providing proof of ownership. 🏆🐶💎
Do Kwon's Legal Battle: Founder of Terraform Labs Sentenced ⚖️⛓️
It's been months in the making, but Do Kwon, the founder of Terraform Labs, has been sentenced to four months in jail after being found guilty of forging documents and other charges. But this ruling is just a slice of the legal battles Kwon faces as he awaits extradition to other countries for further charges. ⚖️🔒
Twitter CEO Sparks Debate on Ethereum's Security Status 🐦🤔🔒
Former CEO Jack, known for his support of Bitcoin and criticism of Ethereum, stirred up a conversation when he answered a tweet stating that ETH is a security. The statement caused a frenzy, with prominent figures in the crypto community sharing their opinions. Gabor Gurbacs, a strategy adviser to stablecoin issuer Tether and investment management firm VanEck, suggested that Ethereum's recent shift to a proof-of-stake consensus mechanism reignited the debate. The discussion continues as analysts evaluate Ethereum's decentralized nature and its classification as a security. 🗣️🔄🔒
From NFTs taking the gaming industry by storm to surprising political endorsements, crypto's impact is being felt across diverse sectors. Stay tuned as new developments continue to shape the future of digital finance. The crypto revolution is just getting started! 🌍🔥🚀
Read Next: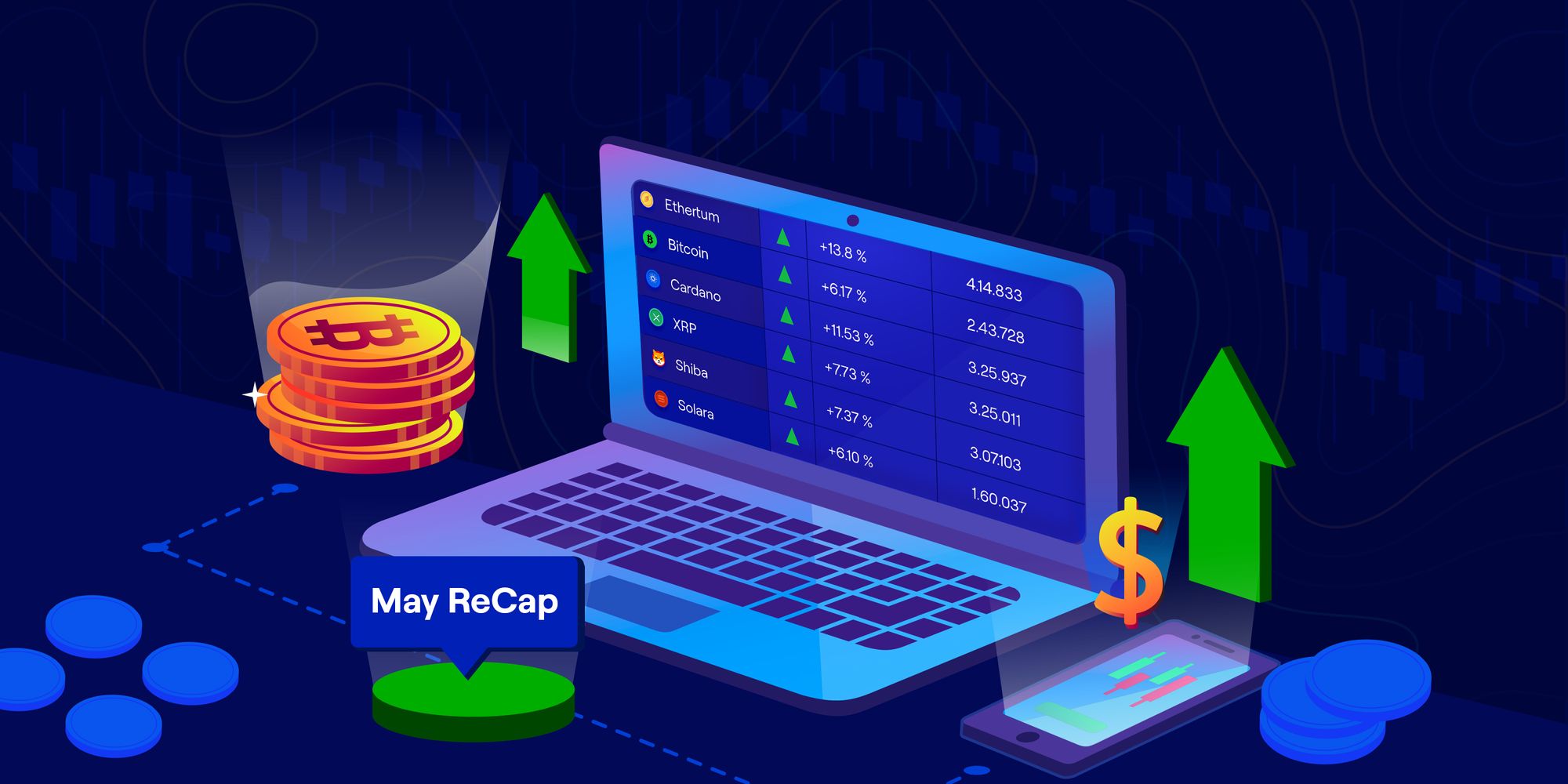 Join the newsletter to receive the latest updates in your inbox.