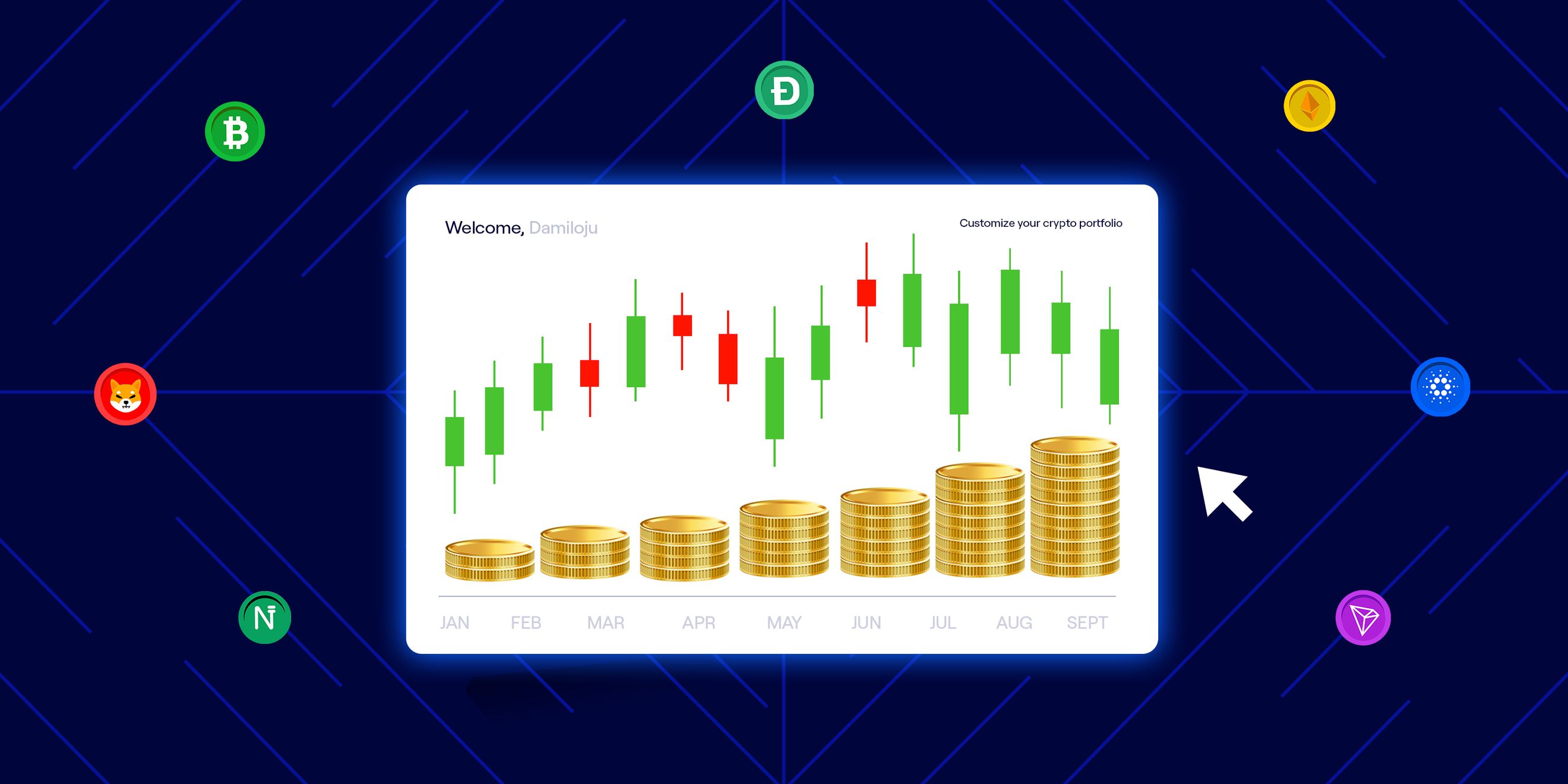 How Can I Grow My Crypto Portfolio?
A week ago, a friend asked me, "Dami, how do I grow my crypto portfolio?". He began his crypto journey during the bear run last year and made some cool cash from the recent pumps, so he wanted to know how he could further grow his portfolio.
A lot of crypto holders have asked this question at some point.
In this blog post, you'll learn different ways to make the best out of your cryptocurrency assets and grow your crypto portfolio.
TABLE OF CONTENTS
Airdrops
Staking
Portfolio diversification
Annual Percentage Yield
1. Airdrops
As a beginner, airdrops are one of the best ways to grow your cryptocurrency portfolio.
A cryptocurrency airdrop is a marketing strategy where small amounts of new coins or tokens are sent to the wallets of active blockchain community members for free or in return for a small service.
Some of these services can be as simple as retweeting a post shared by the company issuing the token, following them on their social media platforms, creating an account or other minimal promotional tasks.
The best thing about airdrops is that they are free. We've shared more about airdrops before. You can learn more about airdrops and how to get them here.
2. Staking
Staking is another great way to grow your crypto portfolio without spending a dime. Some cryptocurrencies can be staked to get paid.
In simple terms, crypto staking is getting rewarded for holding certain crypto assets. Investment opportunities don't come easier than this.
In crypto staking, cryptocurrency holders volunteer to take part in validating transactions on the blockchain. That is, they check that the ledger all adds up. This is done by computers in the blockchain network via third-party staking services.
All you have to do is stake a particular amount of any "stake-able" coin, and you get interest rates on the staked coin. Read more about staking here.
3. Portfolio diversification
There's a saying that goes "Don't put all your eggs in one basket".
This couldn't be more true in the crypto world. Diversification of your crypto portfolio is an excellent way to grow it. It involves investing in different crypto assets to increase the chances of higher returns.
Because there are a lot of crypto assets, diversification makes sense as long as you properly do your research.
As a general rule of thumb, solid altcoins often do well when BTC does well. Diversifying allows you to enjoy the maximum potential of cryptocurrencies.
4. Annual Percentage Yield
Did you know you can invest your crypto and get consistent and daily returns?
Annual Percentage Yield (APY) is the amount of money received as interest on an investment over a year period. Unlike airdrops and other ways that require you first to perform tasks, APY makes your crypto do the work for you. You basically do nothing.
Busha Yield is an example of an APY where you receive 7.5% of the amount of crypto invested yearly. But you receive this return on a daily basis. If you (or anyone you know) are looking to grow your crypto portfolio, protected from the market dips. Busha Yield is the safest and most reliable way to grow your portfolio.
Join Busha today and start earning 7.5% on your crypto savings!
---
Read Next: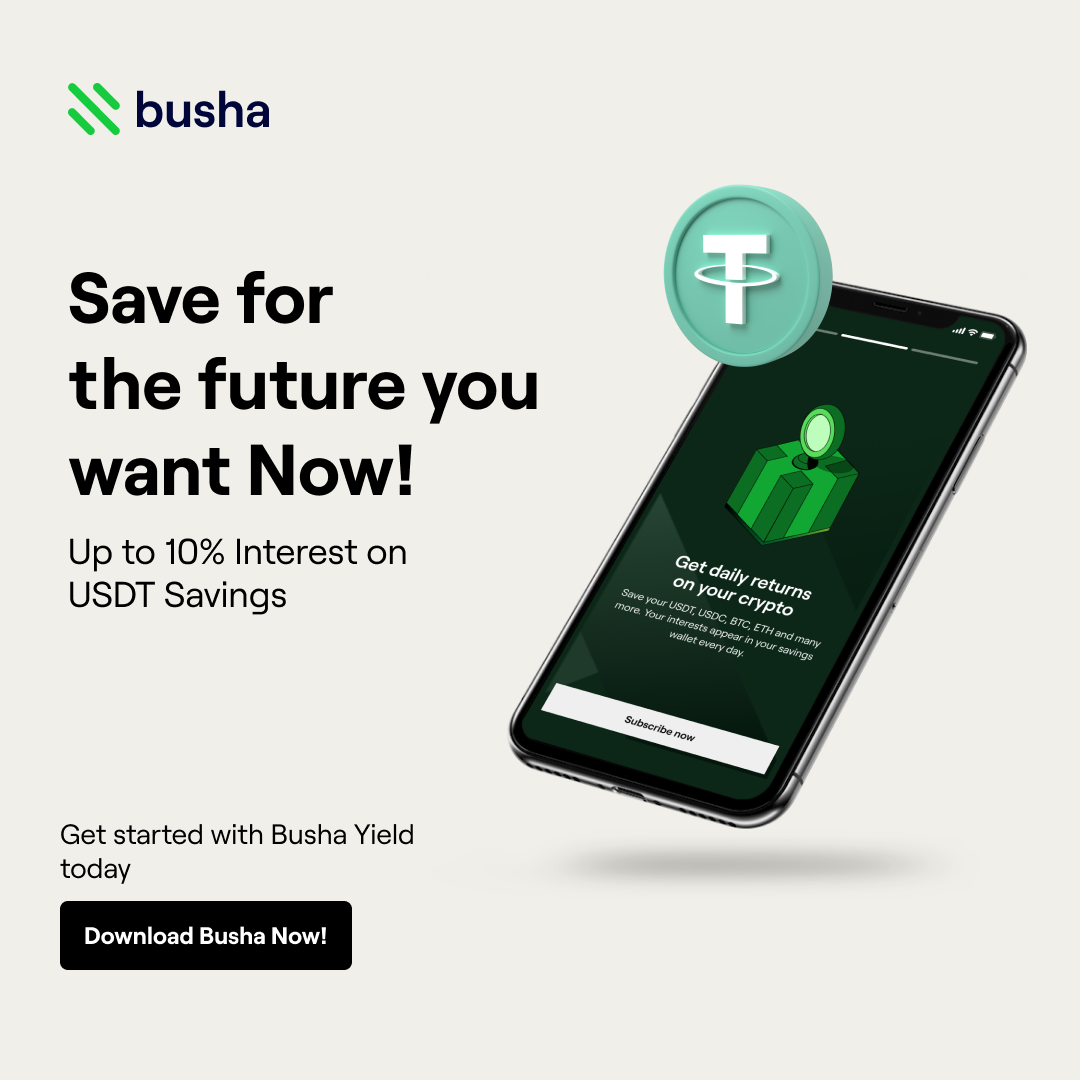 Join the newsletter to receive the latest updates in your inbox.