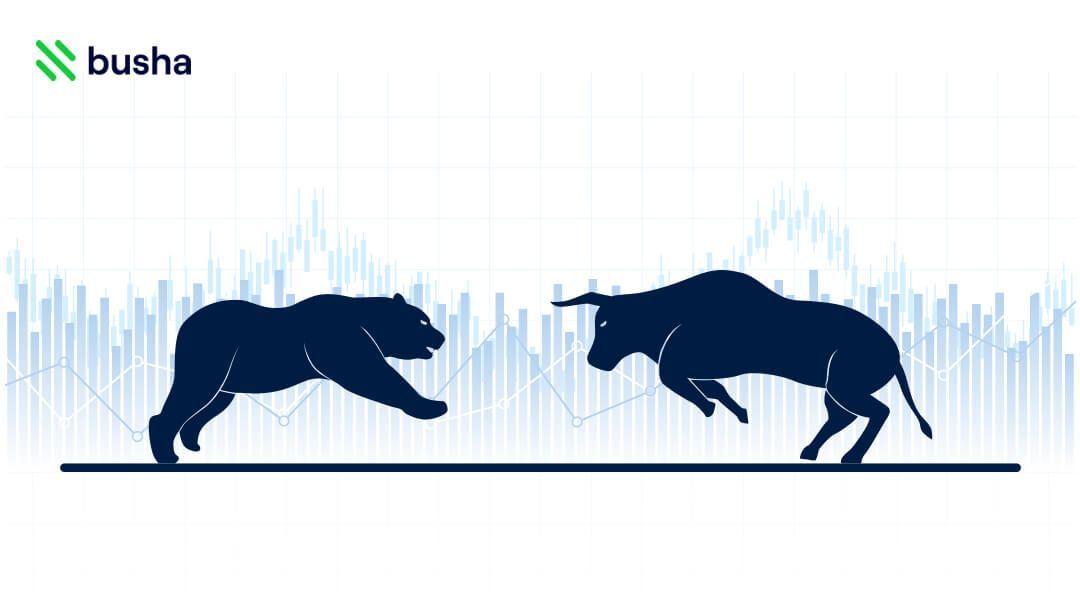 Looking forward to a new month has to be a huge source of encouragement for crypto enthusiasts, investors and financial analysts. The last 31days have gone forward to prove not only the early years of crypto global adaptability but also, the volatility of some of the most stable assets within the ecosystem.
The prices of cryptocurrencies could generally be said to have steadily declined compared to the month of April. Could this mean a bearish movement for June as well?
Market prices & performance still declining
Bitcoin price dropped by more than 50% from its all time high of $68,000 in the first half of May alone. Many other major tokens followed this trend, while stablecoins like USDC and USDT managed to maintain some level of equilibrium for market liquidity. Some of these tokens individually traded successive, however, market capitalization for each were in the red areas. Coins like SOL, BAKE, Doge, and Litecoin (LTC) traded successively at very short periods, while dollar-backed  USDT and USDC maintained "their stability" compared to algorithm-backed UST (TerraUSD).
Fingers still point towards the Russia-Ukraine conflict
As many stock markets dealt with heavy blows as a result of tighter exports ban on Russia, the Soviet leader is being speculated as a factor in the steep decline of Bitcoin and other crypto currency prices.
According to The Economic Times, the Russia-Ukraine conflict has effects not only to crypto markets but traditional financial markets as well. It also made mention of how regulatory activities across major countries like; India, USA, Russia, China and many others are factors in the crypto price fall.
The Fall of TerraUSD (UST), LUNC and rise of a LUNA 2.0
The center stage was set this past month for one of the most remarkable activities ever to take place in crypto currency history. In a matter of minutes, hours and days, popularly traded LUNA and its stable coin UST (TerraUSD) went from hero to zero, while planning another comeback this June.
The summary of an entire blockchain collapse and devaluation by over 90% has a ripple effect on not just investors' portfolios, but their lives as well. While some investors may use their personal finance to get in on profitable tokens, others turn towards loans and equities to stake in for higher returns as promised to LUNATICS (LUNA holders).
Based on the "Proposal 1623", a consensus policy created by Terra, the team  has constructed a new chain that does not contain the algorithmic stablecoin; in short, they plan to preserve Layer 1 technology while avoiding the stablecoin approach that led to the demise of the LUNA project. Terra Classic (LUNC) will be the new chain's name after the hard fork, whereas Terra will be the old chain's name following the hard fork (LUNA). Do Kwon, Terra CEO, offered a vision of how the blockchain will function and indicated that the new Terra would be produced without the algorithmic stablecoin.
Stablecoins are still in the race against high volatility
After witnessing an entire month of uncertain profits and price fluctuations, Stablecoin leaders, USDT and USDC once again prove to be the real deal when talks of "crypto stability" are in play. Both assets maintained their 1:1 peg with the US dollars. Although all coins act very similarly, investors, traders and enthusiasts use certain assets as a gauge to measure volatility and crypto liquidity. This goes on to say that stablecoins are truly in for the long haul as both trusted trading instruments and guide to understanding the value of other cryptocurrencies.  

Crypto volatility, adoption/usage, as well as liquidity have all played distinct roles in making the past month a handful for investors. For investors, June could present opportunities for growth or withdrawal as a result of the past five months of 2022.

Features like Busha yield still stand as one of the most competent ways investors and crypto enthusiasts can ensure stablecoins such as; USDC and USDT become profitable. With up to 10% interest spread across one year, daily returns and zero lock-in periods, more credibility is built and security of assets guaranteed.
Join the newsletter to receive the latest updates in your inbox.